1. Login to your Pageant Planet Dashboard. If you are not taken to your dashboard, click here.
2. Click "My Journey" on your Dashboard from the top bar. If you're on a mobile device you will need to click "Profile" then scroll down to "My Journey"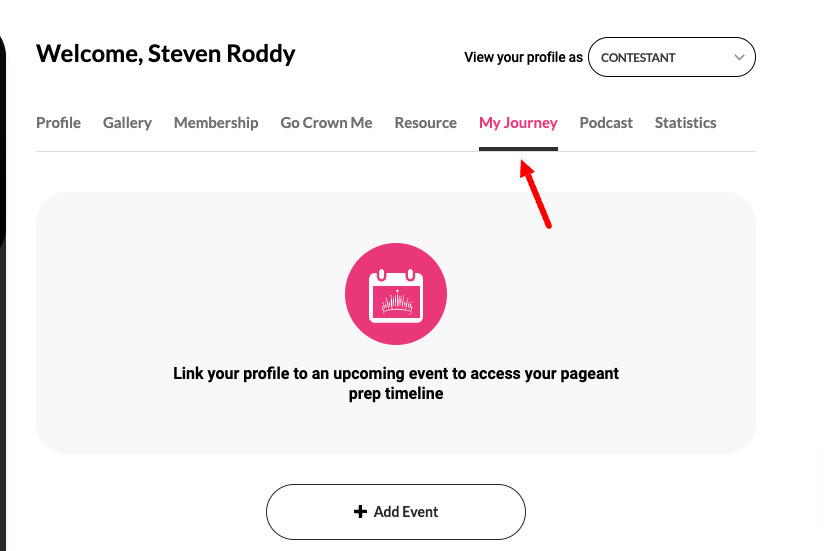 3. Click "My Uploads"
Please note: My Uploads button will only show up if you have previously submitted an image or document to your director through My Journey.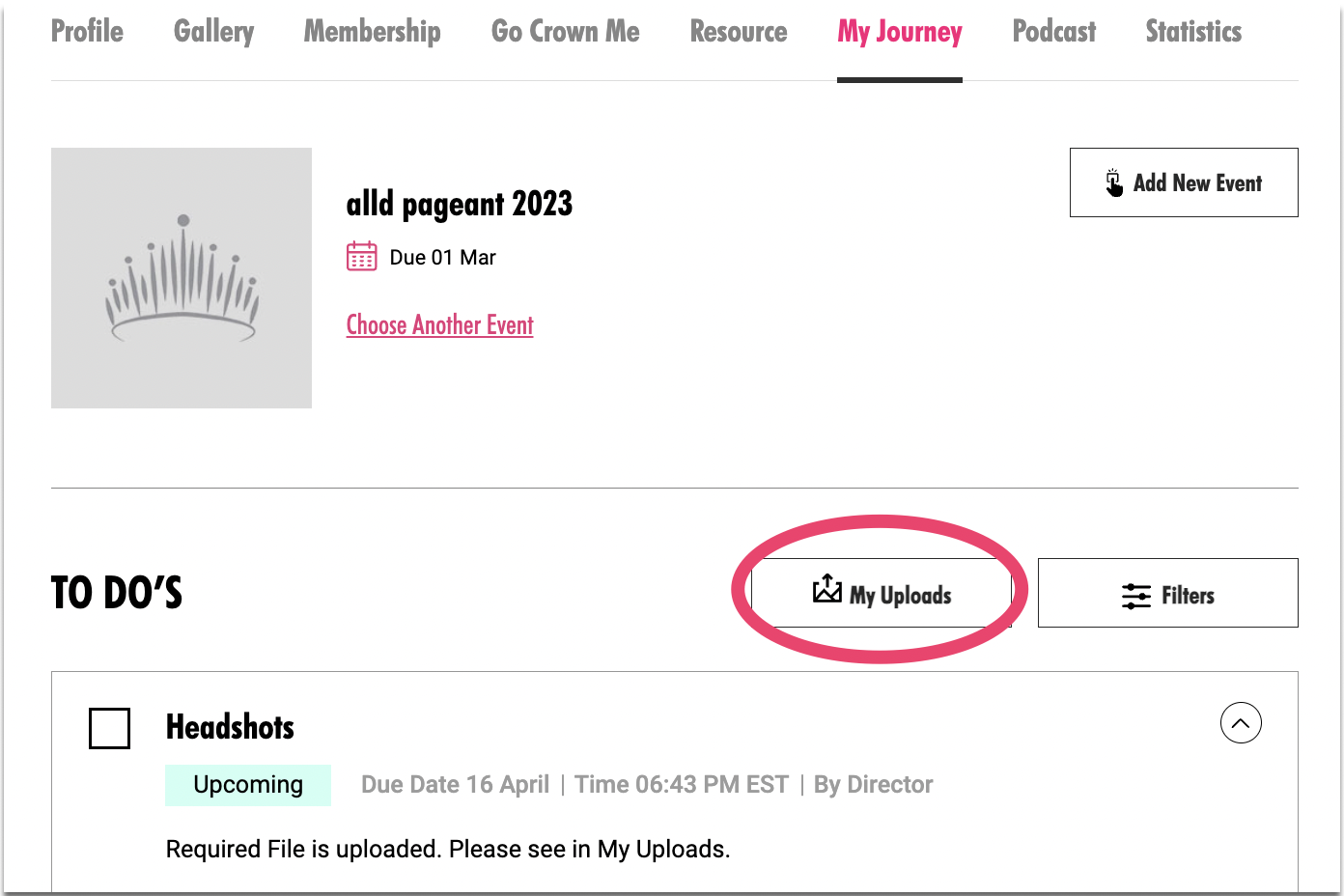 4. If you want to add additional files to submit to your director click "Upload New Files"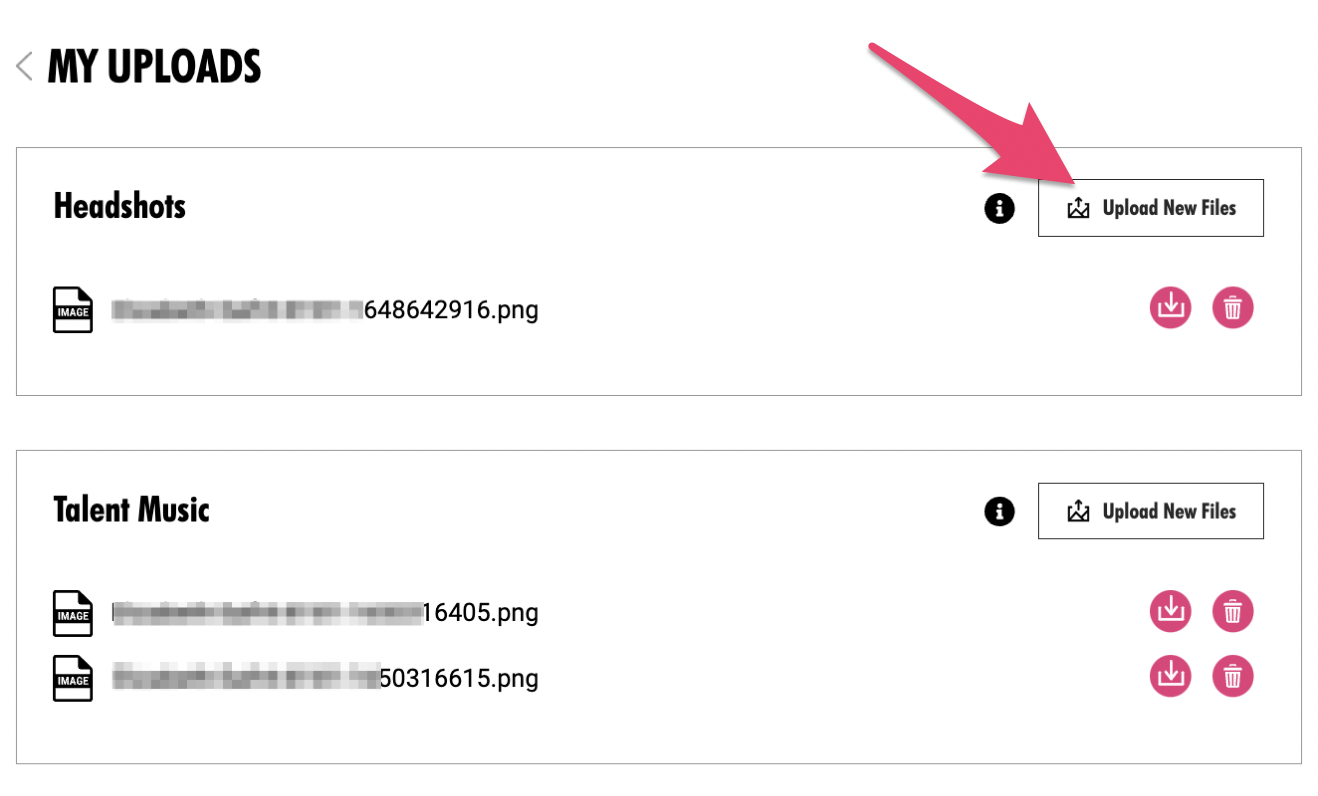 5. If you want to remove an old file and upload a new one click the trash can icon first and then click "Upload New Files".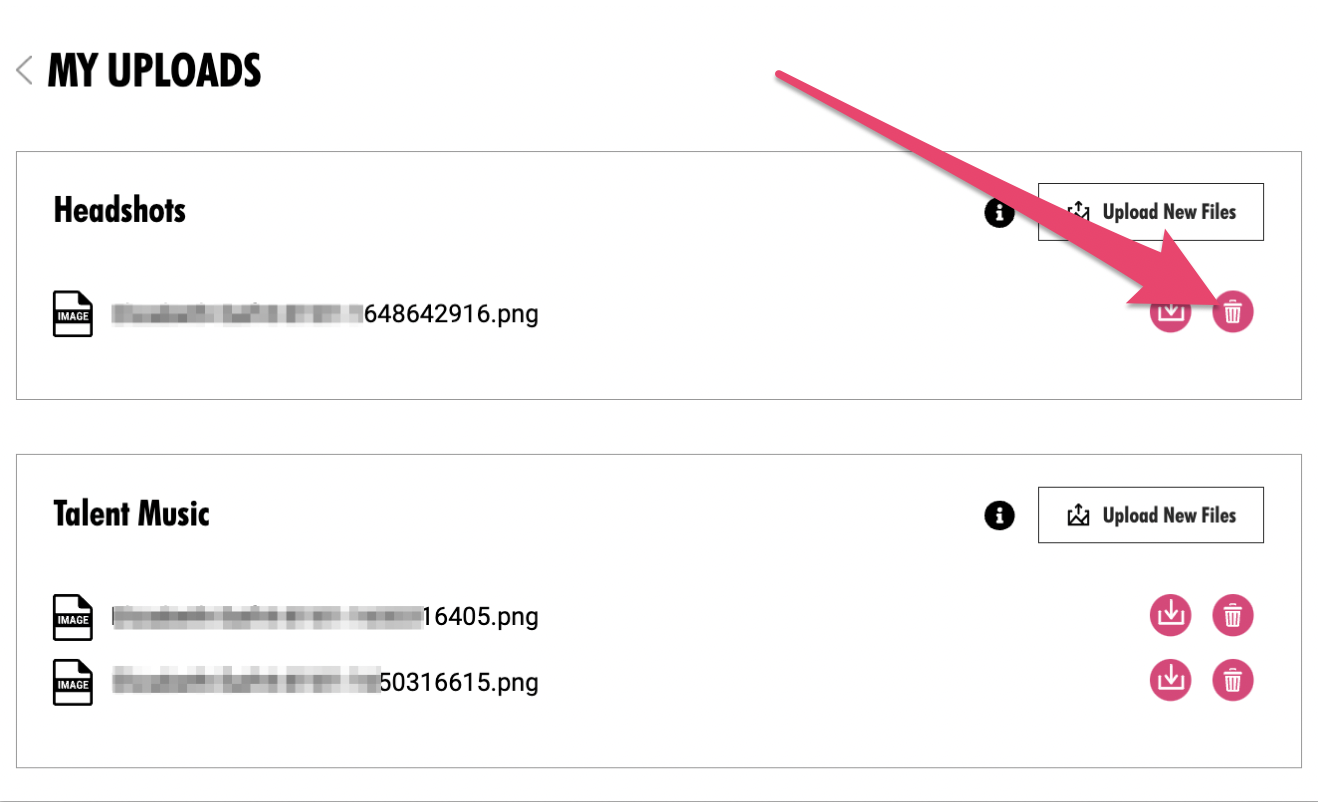 6. After a successful upload, there will be a green success message at the top of the page.