Here are the steps to see messages, and answers to common issues with messages.
1. Log into your account.
2. On mobile, you will click on the message bubble icon. If you're using a desktop, the "Messages" button will be on your left sidebar in the black area.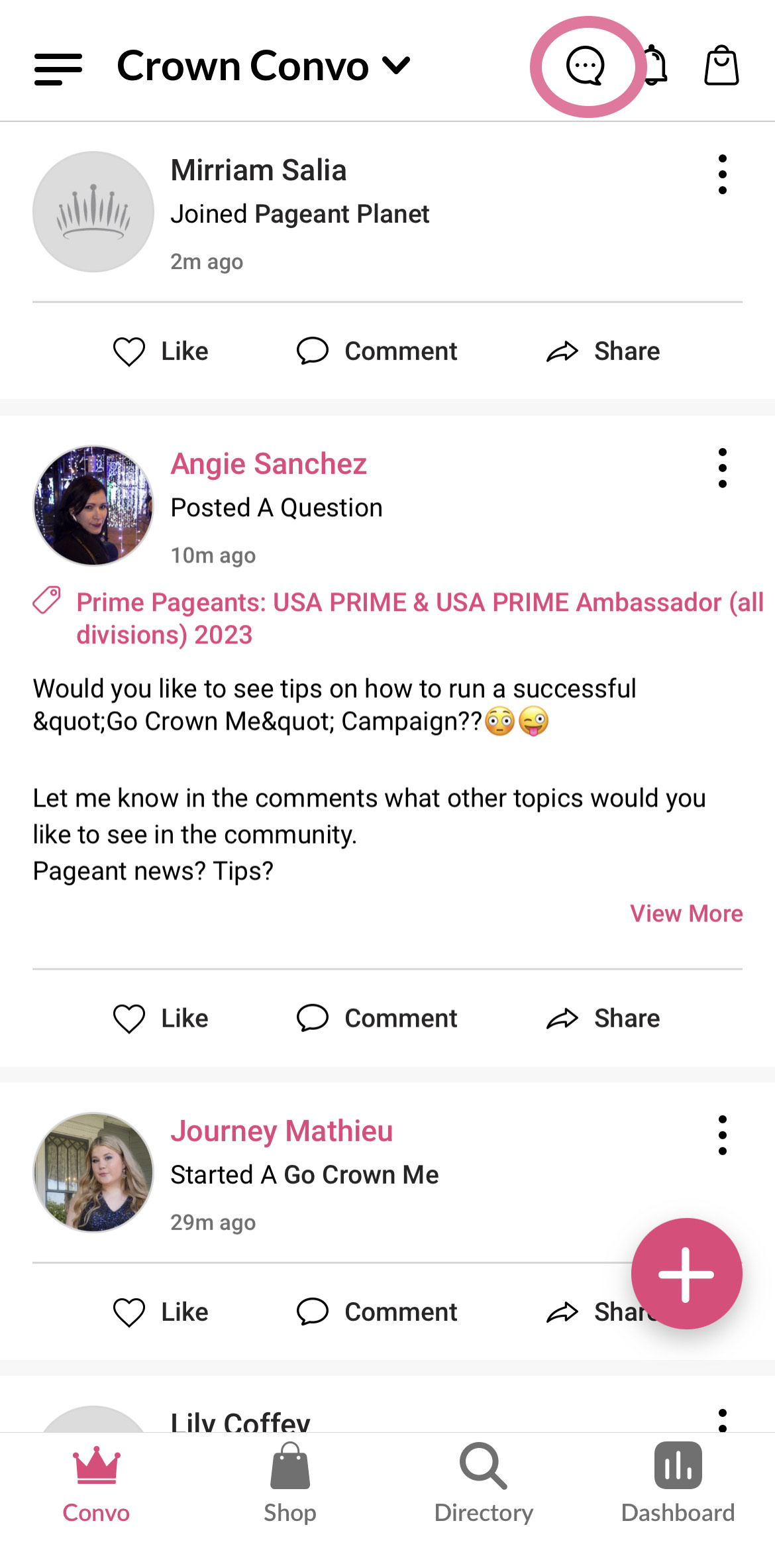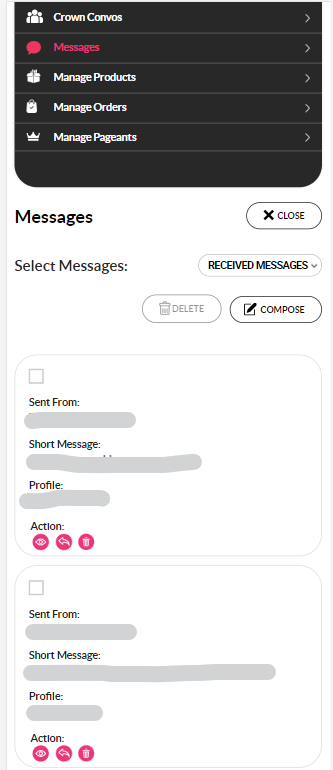 3. Scroll down to read and reply to your messages.
4. To compose a message, choose the profile type first and then specific profile should be chosen to send message to all or specific profiles. All or specific multiple profiles under profile type - Coach/Personal Trainer/Hair Makeup Artist can be chosen but for all other profile types, single profile should be chosen to send message.
5. To Ask a Question, you should use "Ask a Question" instead of using "Compose" button. For more details on "Ask a Question", please read this article here.
Inbox Logic
The inbox logic on your dashboard is as follows:
All unread from Pageant Planet show up first.
Next, all read messages from Pageant Planet show up.
Third, all other unread messages from other profiles
Last, all read messages from other profiles will show up.
Inbox best practices include replying immediately to any messages that you open up. If you don't and you go back to find that message, you might have to go back several pages to find it, if you have a lot of unread messages.
Also, delete all messages that you will not need to make reference to later.
Common Issues
I cannot reply to a message.
If you ask a question to Pageant Planet through the "Ask a Question" section and we reply, you will not be able to reply to that message, regardless of what type of profile or membership level you have. If you would like to message us back, please start a new message by clicking "Contact Us."
I cannot message other profiles.
Only advertisers can message other profiles. If you are the owner of an expert (i.e., coach, photographer) or a pageant profile, then you will need to advertise on Pageant Planet to receive this benefit.
I got an email notification that I received a message, but I don't see any messages.
The most common reason this happens is that you have two different logins on Pageant Planet, and you are logging in with credentials that does not have a message. Look for another account, log in and see if there message is there. After you have done that, and still cannot find the message, then contact us.