Part of the royal treatment of Pageant Planet's VC, VIP or VIP Platinum membership is the ability to ask questions to verified coaches and get customized feedback on your paperwork, wardrobe or general pageant questions.
To ask a question, log in to Pageant Planet and follow these steps:
1. Click on the "Messages" tab in your dashboard. If you're using a mobile device, this will be listed directly under your profile photo.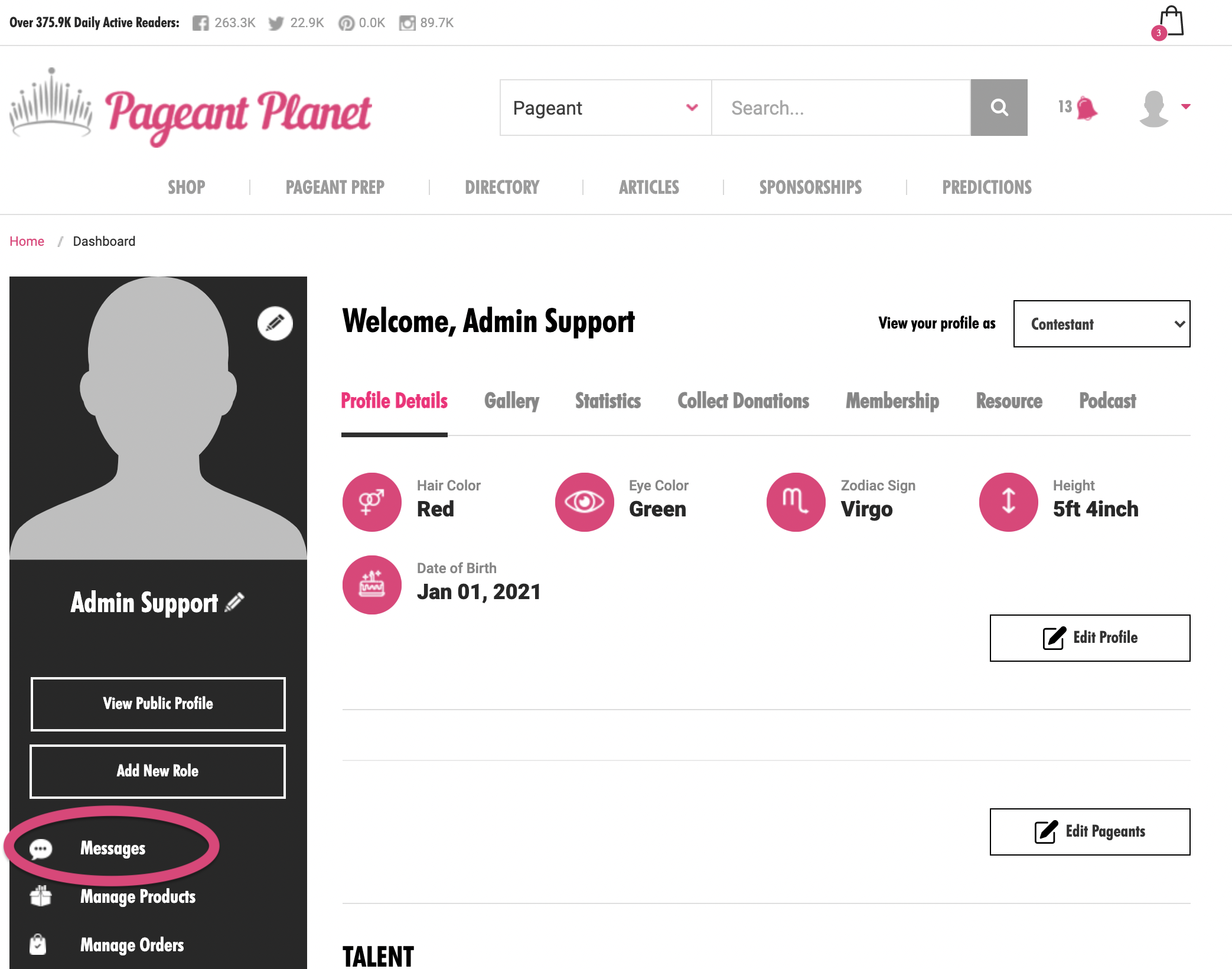 2. Select "Ask a Question".
Pro Tip: When you ask a question BE SPECIFIC. The quality of your answer depends on the quality of your question. The more specific you can get with your questions the better answers you will receive.
For example, don't ask, "Do you have any tips to help me win my pageant?" Ask, "Which color interview outfit do you think will give me the best impression at the Miss Teen USA pageant?"
3. Click the "Submit" button to send your message.
Once the coach replies, it will appear on this Messages page under "Received Messages". Even if your chosen coach doesn't get back to you, we'll ensure you get quality and trusted feedback.