By default all pageant and expert profiles are automatically opted into the automated contestant outreach program. But, you can opt out of it by following these steps.
How it works:
Contestant submits a form to find a pageant, coach, etc. (We refer to this as a lead)
Pageant Planet then emails our top 3 suggestions to that contestant.
If you are one of the 3 profiles recommended we also claim that lead for you and then notify you via email.
Here's what the email looks like...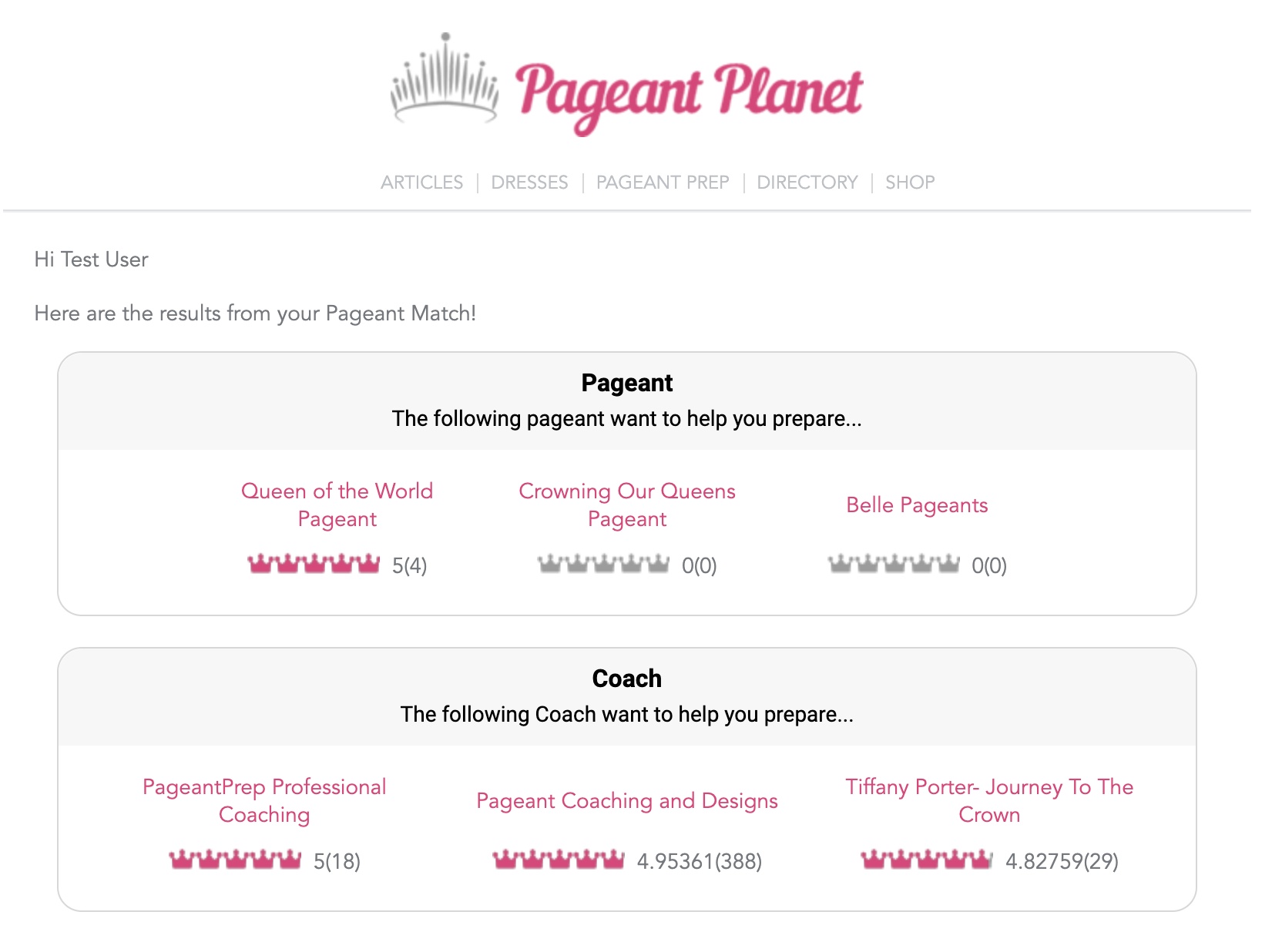 Here's what the "you've been matched" page looks like...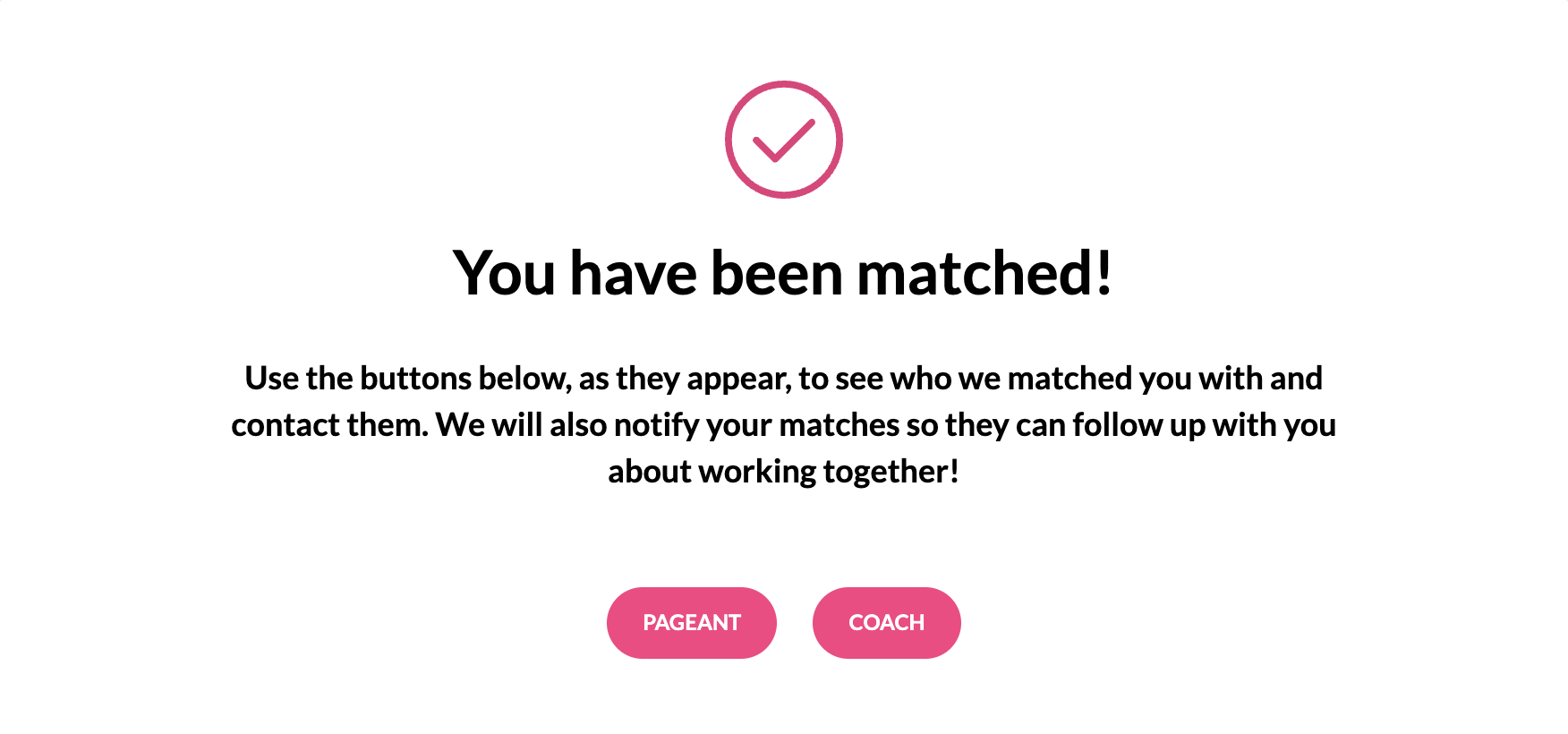 Frequently Asked Questions
Is there an additional cost for this? Nope.
How does Pageant Planet determine which profiles to recommend to contestants? We recommend Diamond advertisers who match the demographics of the contestant first. Then Rhinestone, Glitter Plus and then Glitter.
Do non-advertisers get recommended by Pageant Planet? Yes, if no other paid advertisers match the demographics of the contestants.
Do my lead credits get used if my business is recommended? Yes.
If I do not have any more lead credits will my business get recommended? No. The system will skip your organization and go to the next advertiser who has existing lead credits.

Will I get notified when I'm out of lead credits?

Yes.