Take the following steps to remove contestants and pageants from your profile:
1. Login and edit your profile.
2. Ensure the "View your profile as" is set to the appropriate role (i.e., coach, trainer). If you're on a mobile device, click "Profile Details" then select "My Work."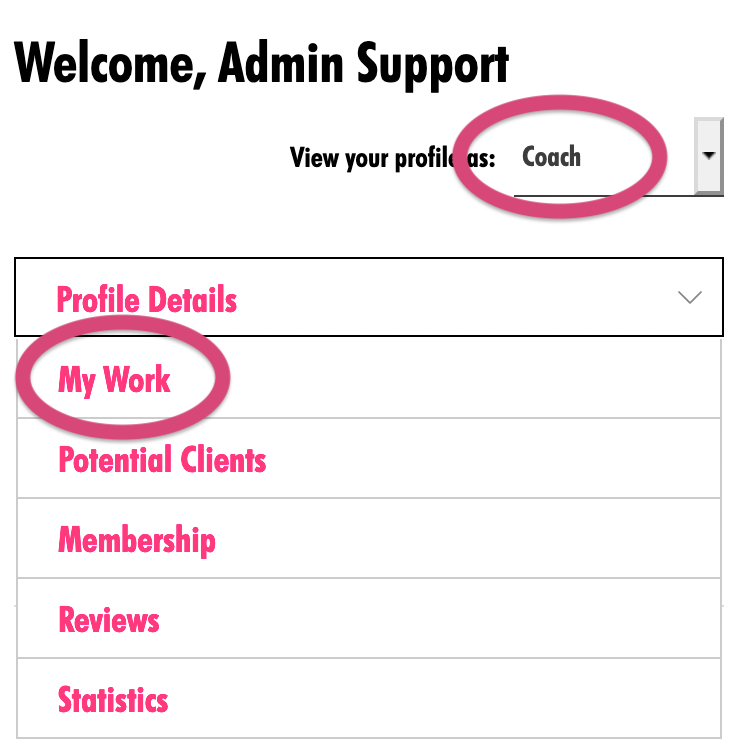 3. Click on the contestant or event you'd like to remove.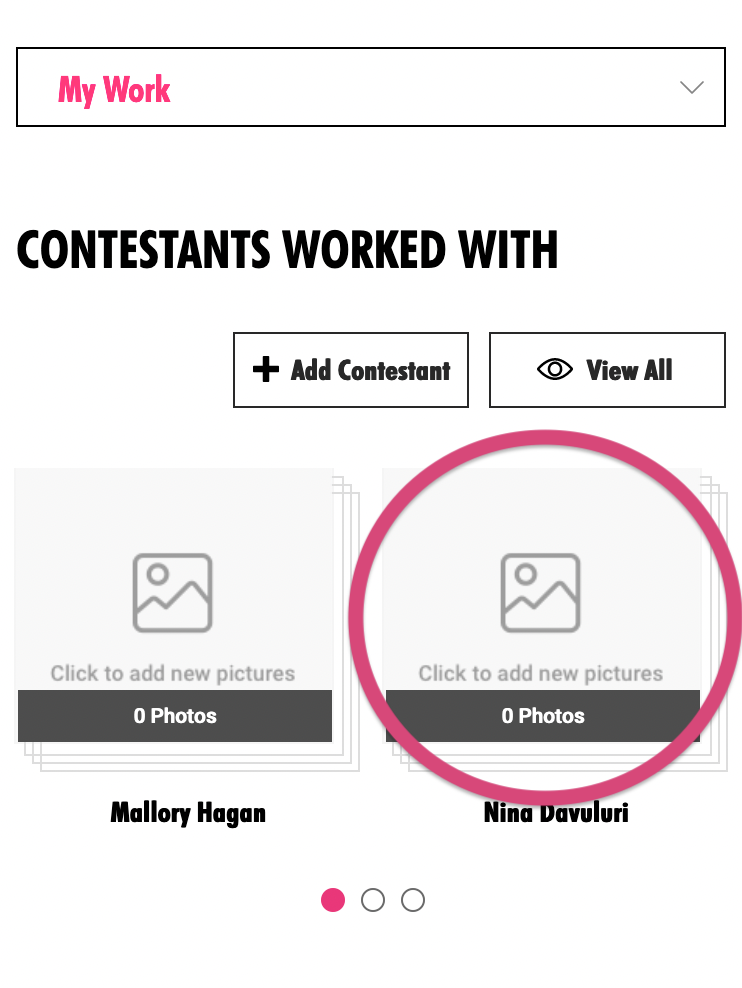 4. Select "Remove".