Email Notifications
For emails such as Pageant Weekly and General Marketing Emails you can click on the unsubscribe button at the bottom of the emails you receive! While this will stop the emails for Pageant Weekly, you'll still receive emails when you get new leads and messages.
If in the future you would like to opt back into receiving Pageant Weekly emails, you can manually request this by emailing us at support@pageantplanet.com!
Site Notifications
1. Login to the contestant dashboard
2. Click the face icon in the top right corner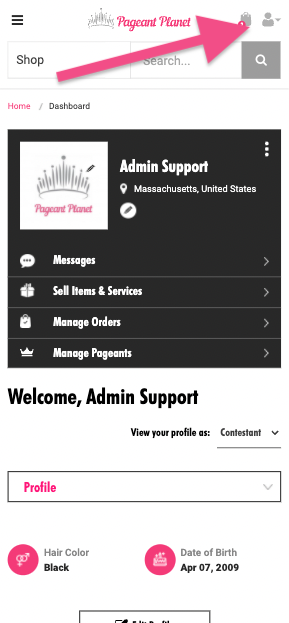 3. Click Manage Notifications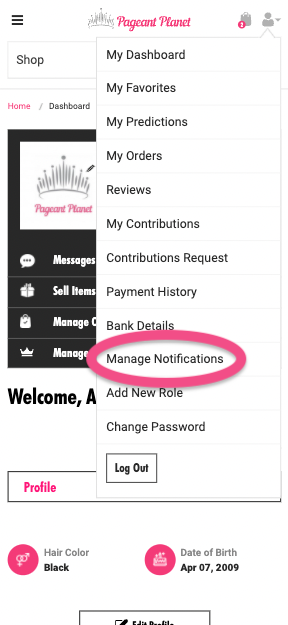 4. Toggle "off" the notifications you no longer want to receive. Please note: when you turn off "Contact Leads Automatically" we no longer automatically claim leads on your behalf.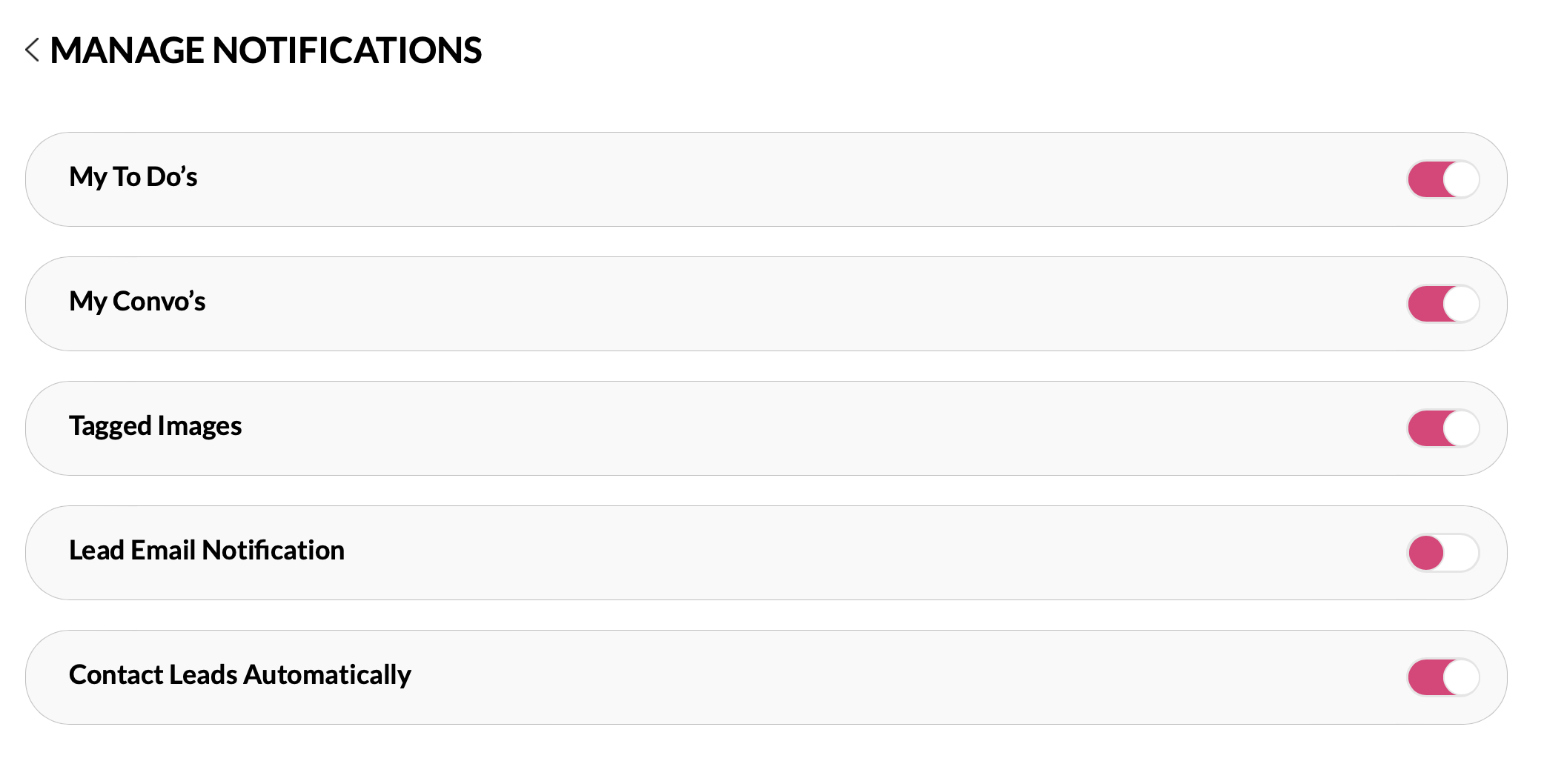 Notification Key
My To Do's - Reminders that you have incomplete To Do's from Pageant Planet and/or your director.
My Convo's - Notifications when someone comments on your Crown Convo threads
Tagged Images - Notifications when another profile signifies that they have worked with you or that you competed in their pageant by tagging you in an image.
Lead Email Notification - Lets you know whenever your profile receives a new match from an interested contestant.
Contact Leads Automatically - Lets you know when you have received a lead credit from Pageant Planet.