In order to keep our results authentic and accurate, we do require each person voting to have a Pageant Planet account. Accounts are free and you can begin by registering here.
To vote for a contestant, pageant or professional:
1. Search their name in our search bar. Make sure you select the correct category in the dropdown menu.

2. Find and click on their profile.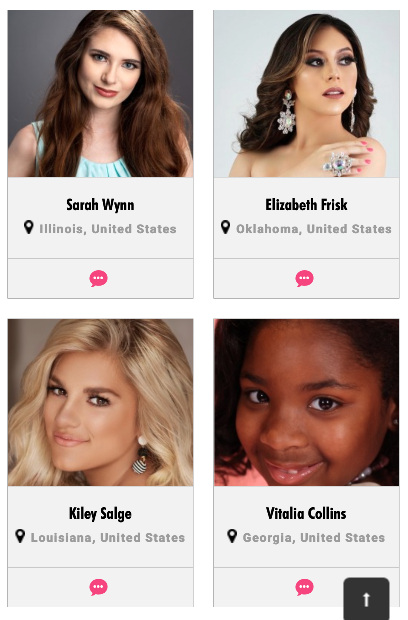 3. Click on the Best in Pageantry nomination banner on their profile.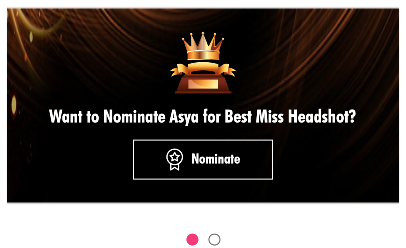 If your nomination is successful, you should see a message like this one.

If you have questions about how to get the nominations banners to appear on your profile, check out this help article.