This guide is for contestants only. For directors who have questions about setting up a People's Choice contest, please visit this guide.
1. Login to your Pageant Planet Dashboard. If you are not taken to your dashboard, click here. Ensure the "View your profile as" is set to "Contestant."
2. Scroll down to your events and click on the "Pageants Competed in" tab, and you will see the list of events. Click on the pencil symbol on the pageant/event you want to change the headshot for.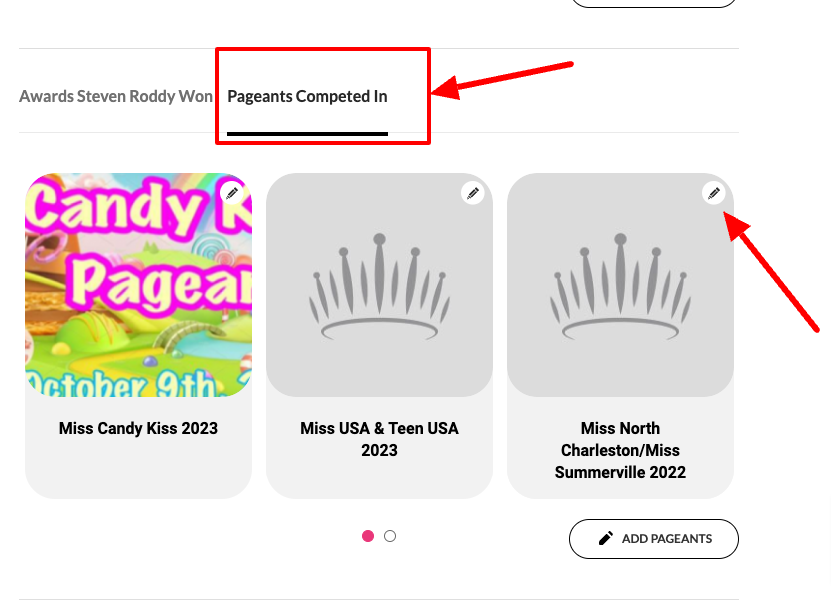 3. Click "Upload headshot image used for this event."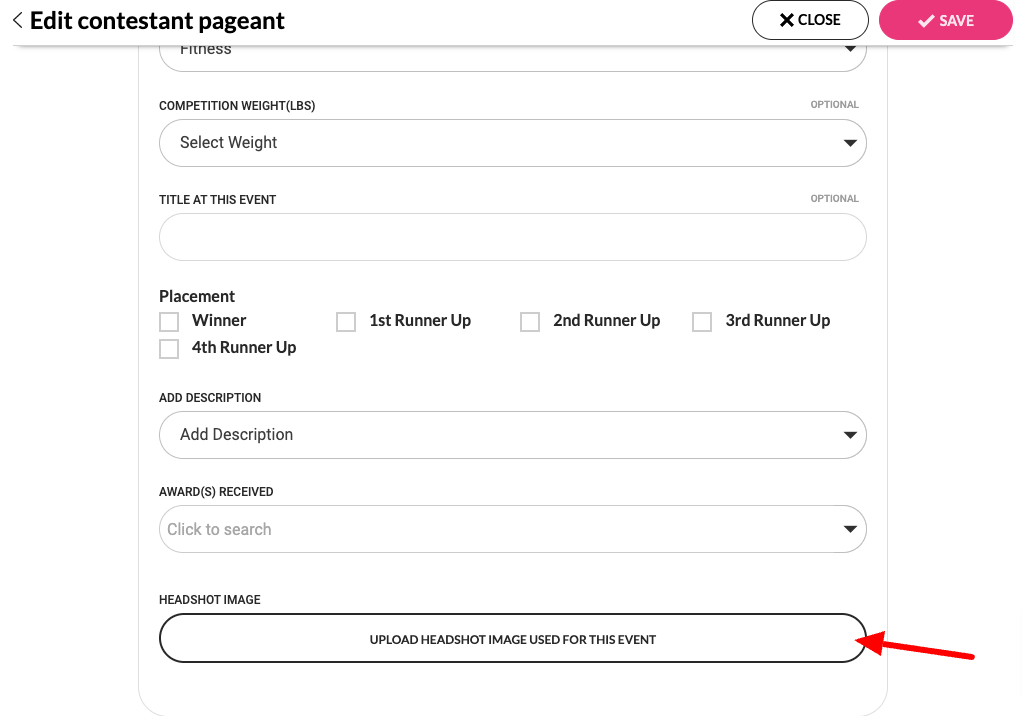 4. Select an image from your device and click save once done.