A feature has been launched that allows you to acknowledge your pageant director and staff directly from your profile. Here's how to add them:
1. Log in to your Pageant Planet Account
2. Ensure your dashboard is set to "view profile as pageant" in the top right corner.

3. Please select the pageant to which you would like to add sponsors.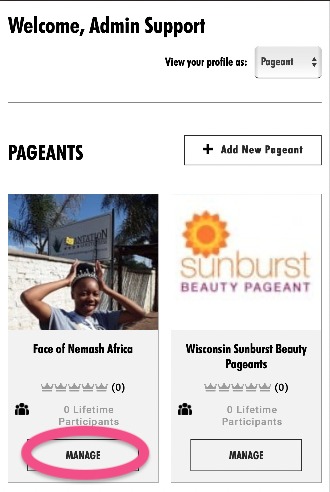 4. Select "Events" from the dropdown menu.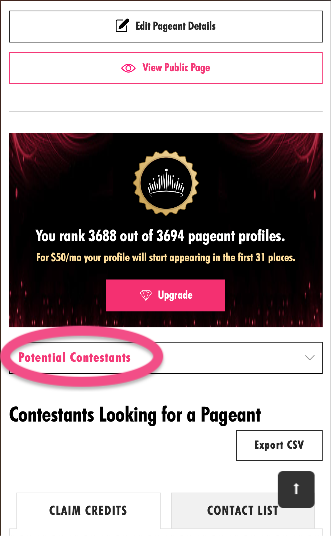 5. Please select the event for which you want to add sponsors.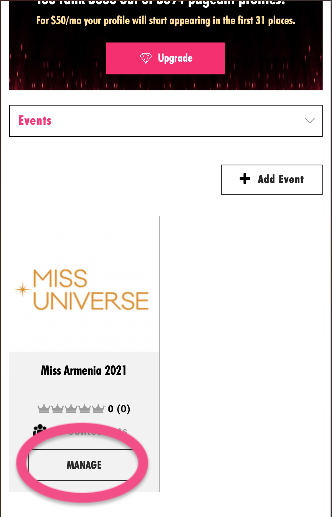 5. Click "Sponsors".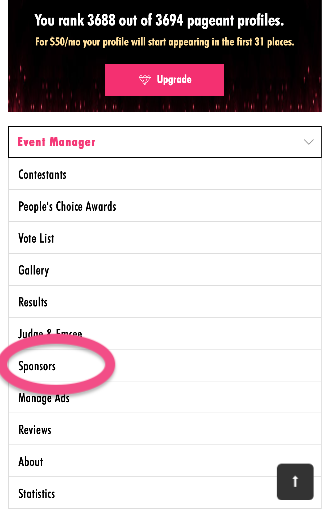 6. Click "Add Sponsors".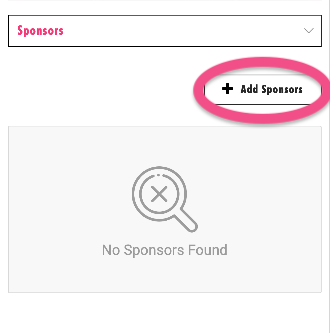 7. Enter your sponsor's information and click "Save".