To export your leads from your dashboard, follow these steps:
1. Login to your dashboard and make sure to view your profile as "Pageant."
If you're not immediately taken to your dashboard when you log in, click the icon in the upper right corner and select "My Dashboard" from the drop-down menu.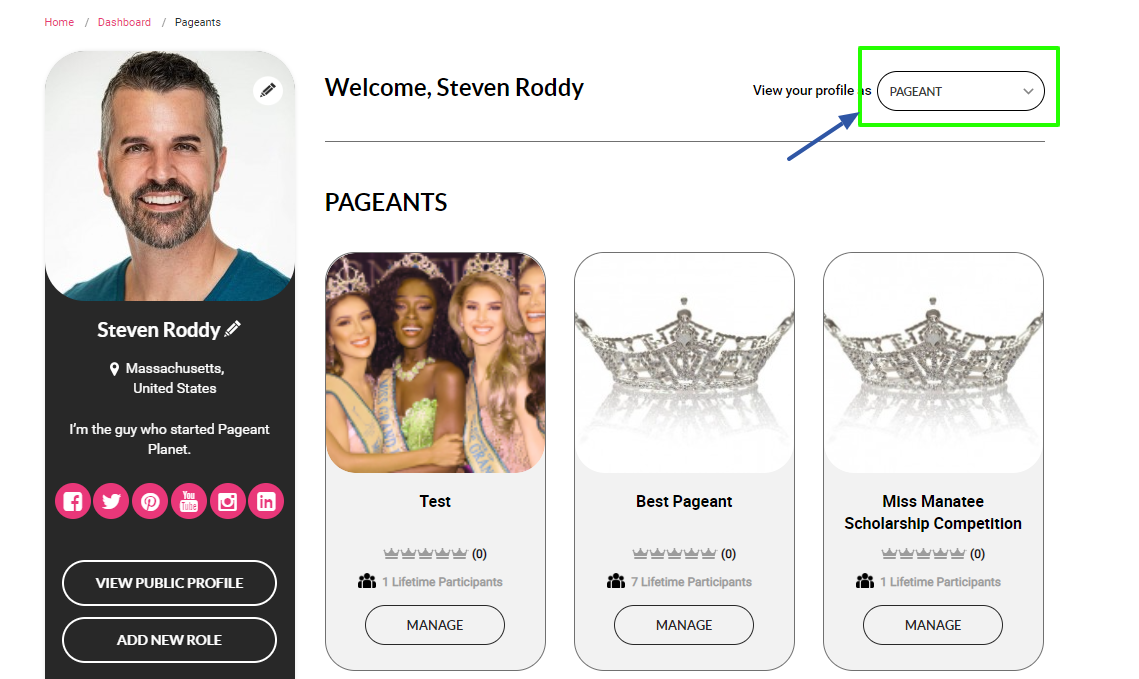 2. You will see the list of pageants, find the pageant you want to export leads from, and click "Manage."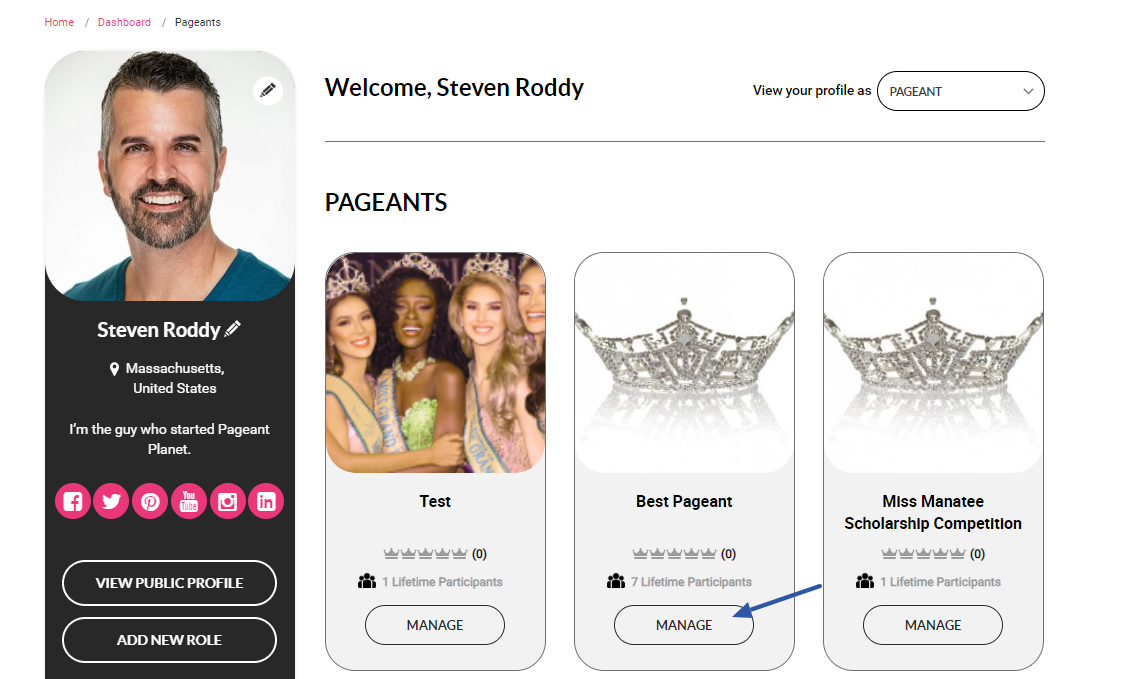 3. Click "Potential Contestants" from the left sidebar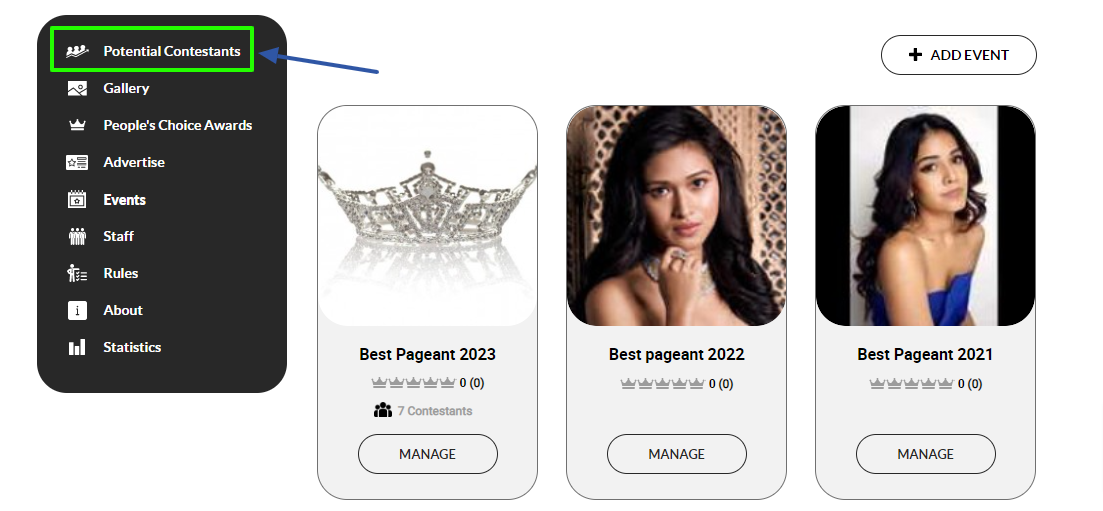 4. You will see the two tabs with options to "Claim the Credits" and "Contact List", select the "Contact list" to see the claimed leads, if you want to claim the credits, check this article on how to claim the leads.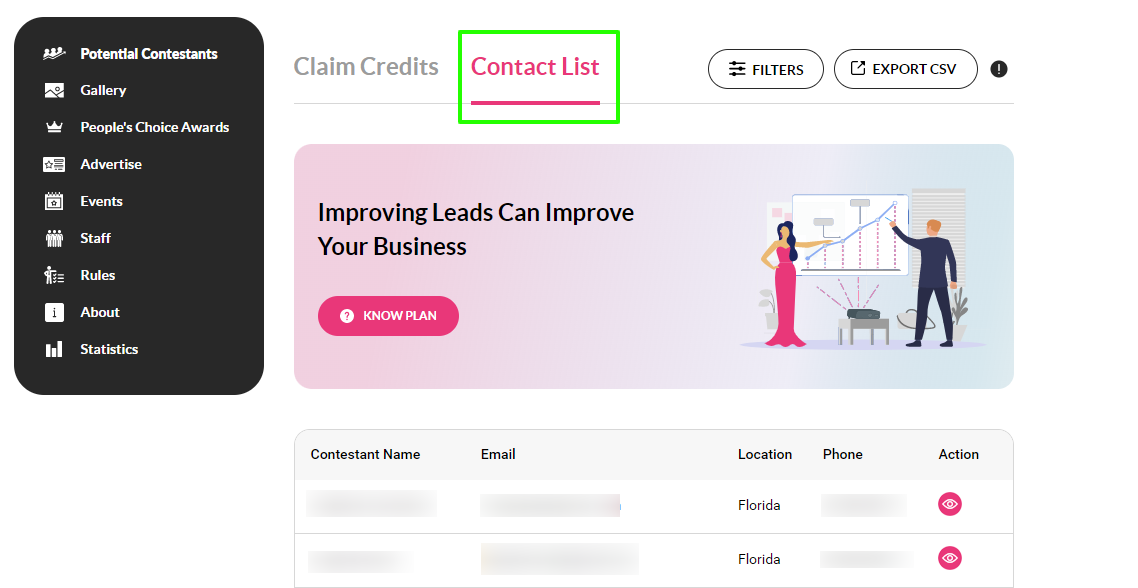 5. From the top right corner, click "Export", and it will download the leads in an Excel file.