Pageant Planet's Style Check can be used to reserve your outfit or talent music for future event in our database! In order to use Style Check, you'll need an active contestant profile that is connected to an event taking place in the future. Once you have a profile that is attached to an event, here's how to use Style Check:
1. Confirm the event you're reserving your wardrobe or talent music for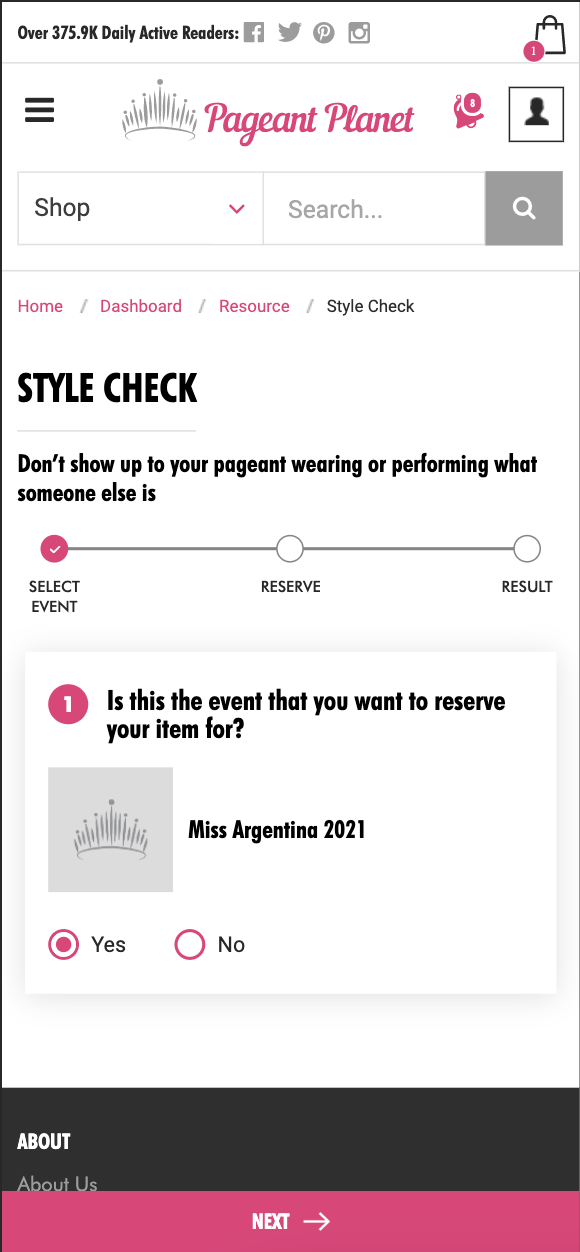 2. Select what phase of competition this item is for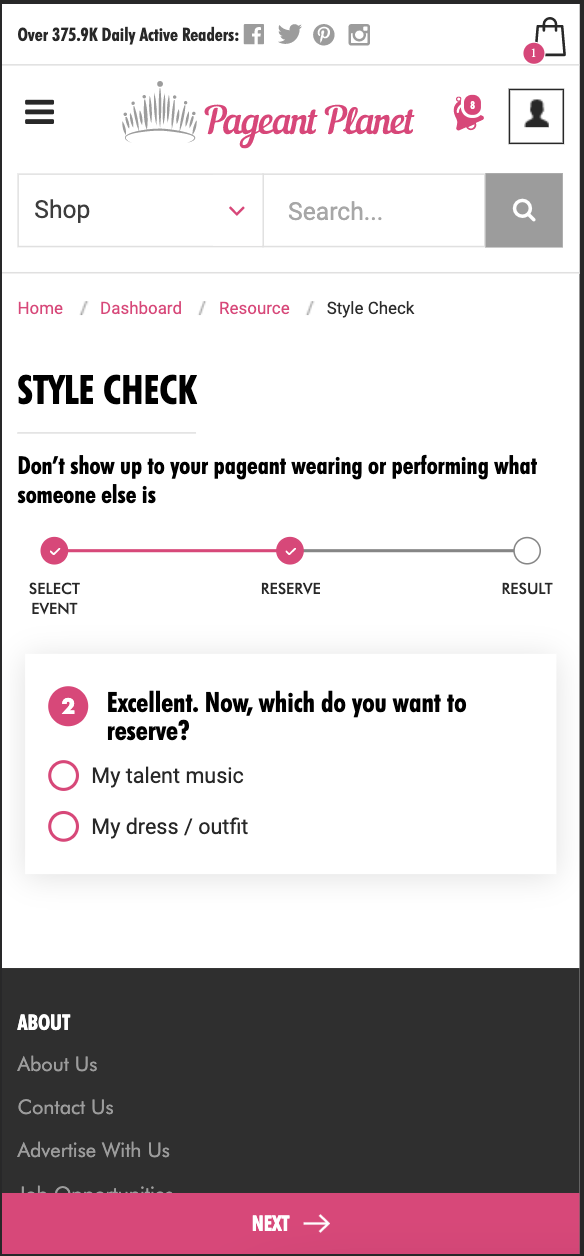 3. Add the details of the item and upload a photo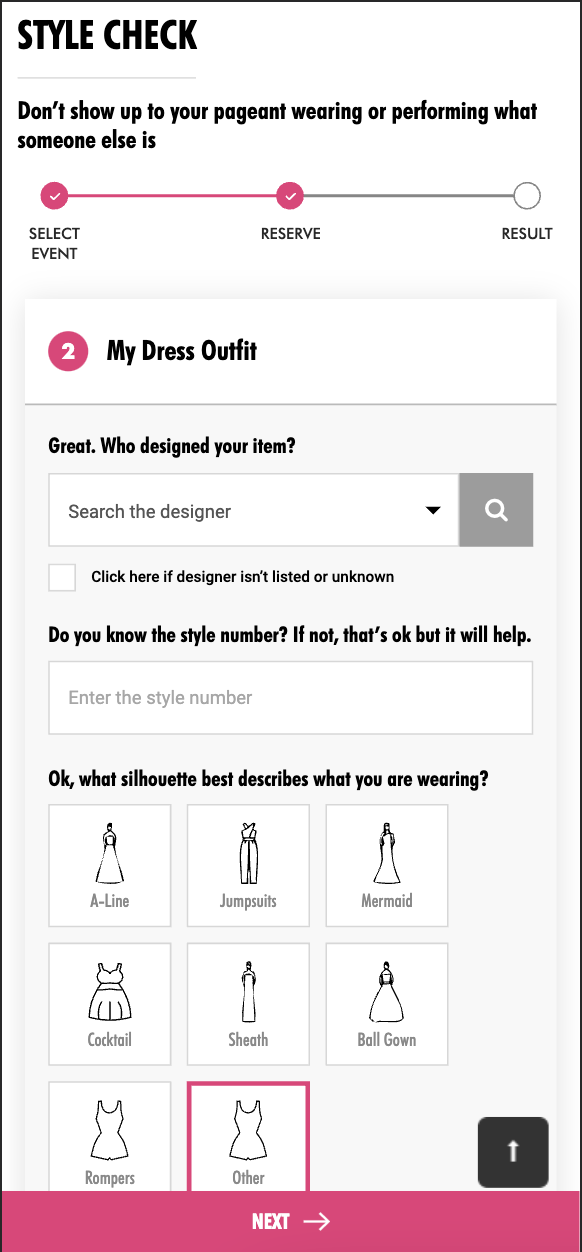 4. Reserve your item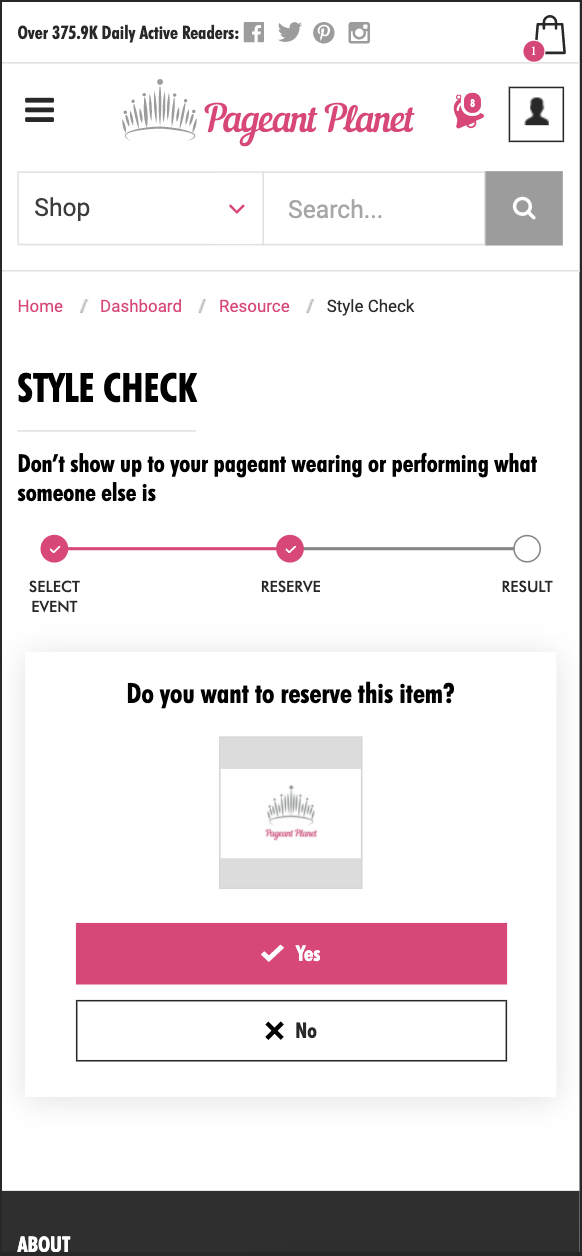 5. Get your results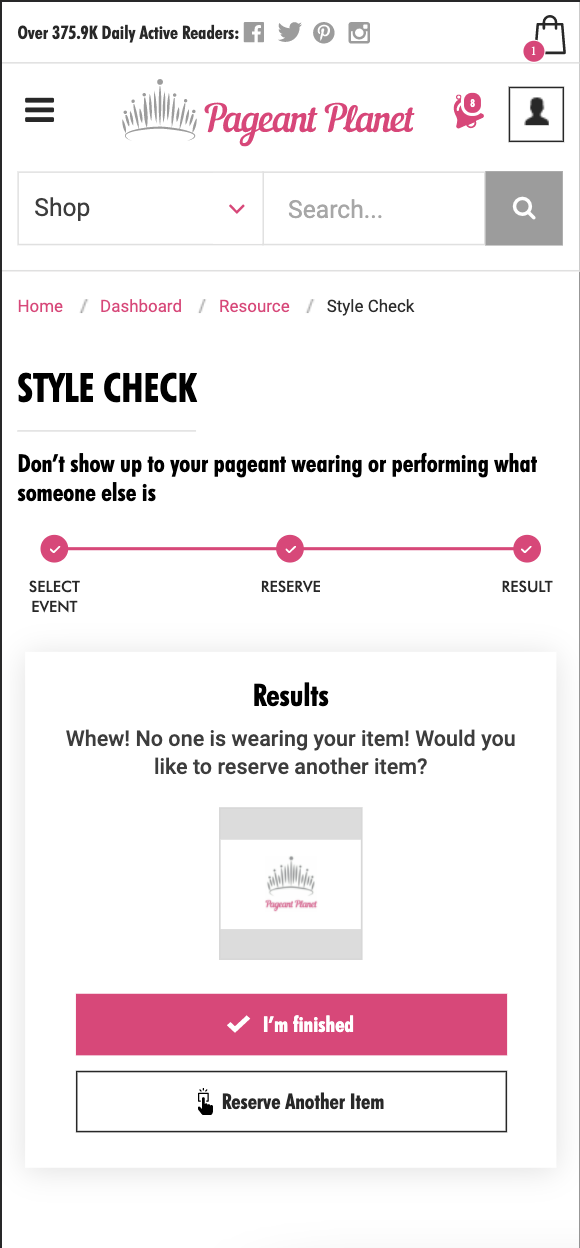 Note: If your item is a possible match, a member of Pageant Planet's team will review your item against the other reserved items and let you know if it's an exact match.