To embed your contestants on your website, follow these instructions.
1. Visit your event page and select the age division you want to feature.
2. Click "Copy Embed Code". Please note: The "Copy Embed Code" button only appears on desktop. It will NOT appear on mobile. Also, there is a different embed code for each age division on your pageant profile.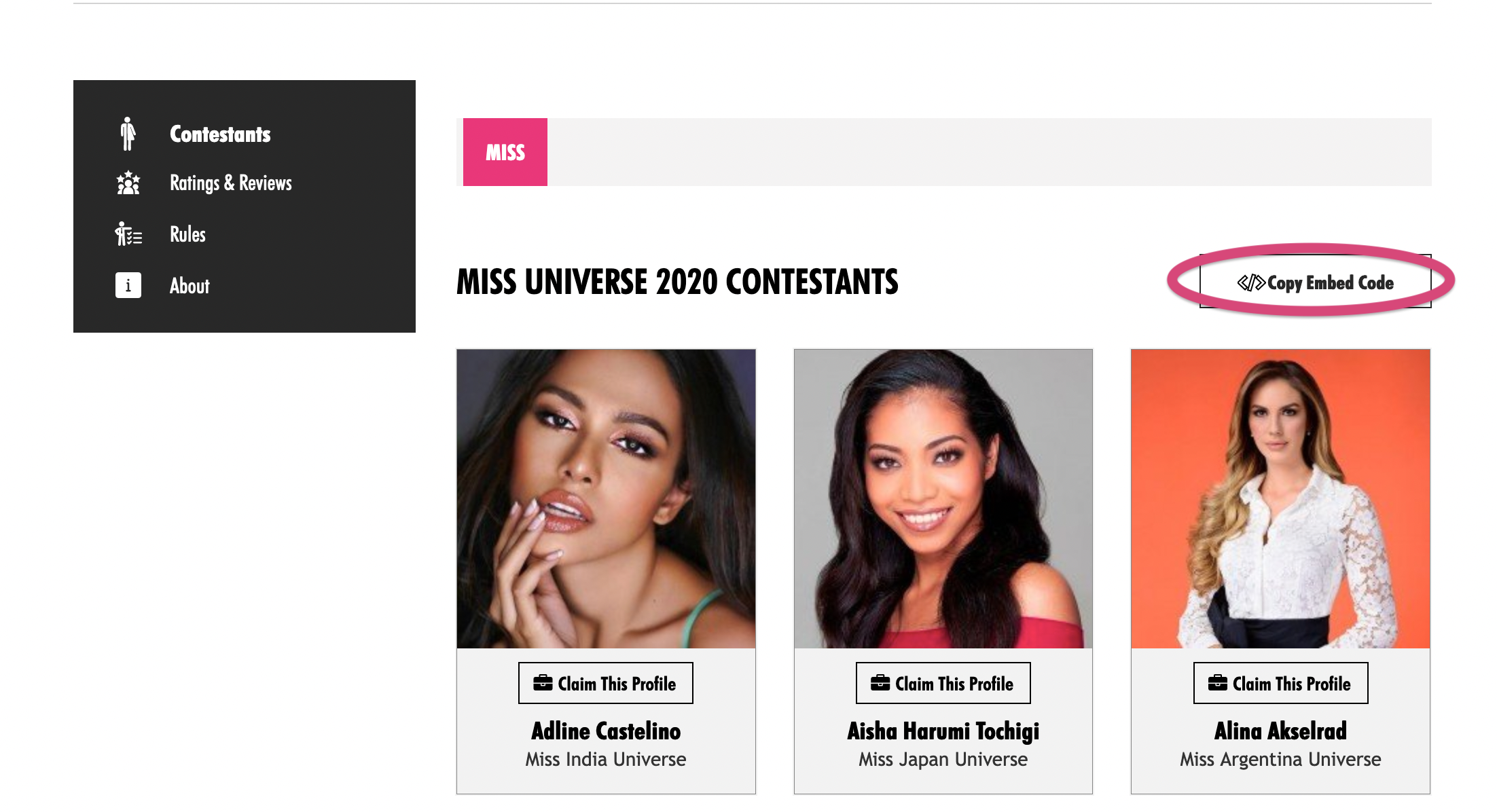 3. Send that code to your developer or if you're on WordPress, you can add the code by doing the following:
a. Login to your admin and click pages or posts.
b. "Add New" Page or Post
c. Paste the code into the "text" section.