The following instructions are only for those who have been selected as a judge for a Best in Pageantry category. If you want to nominate someone for a Best in Pageantry award then click here to see how.
1. Login to your account.
2. Click on the message you received from admin. (mobile view) or you can click on the link inside of the email sent to you titled, "Best in Pageantry Judging Instructions".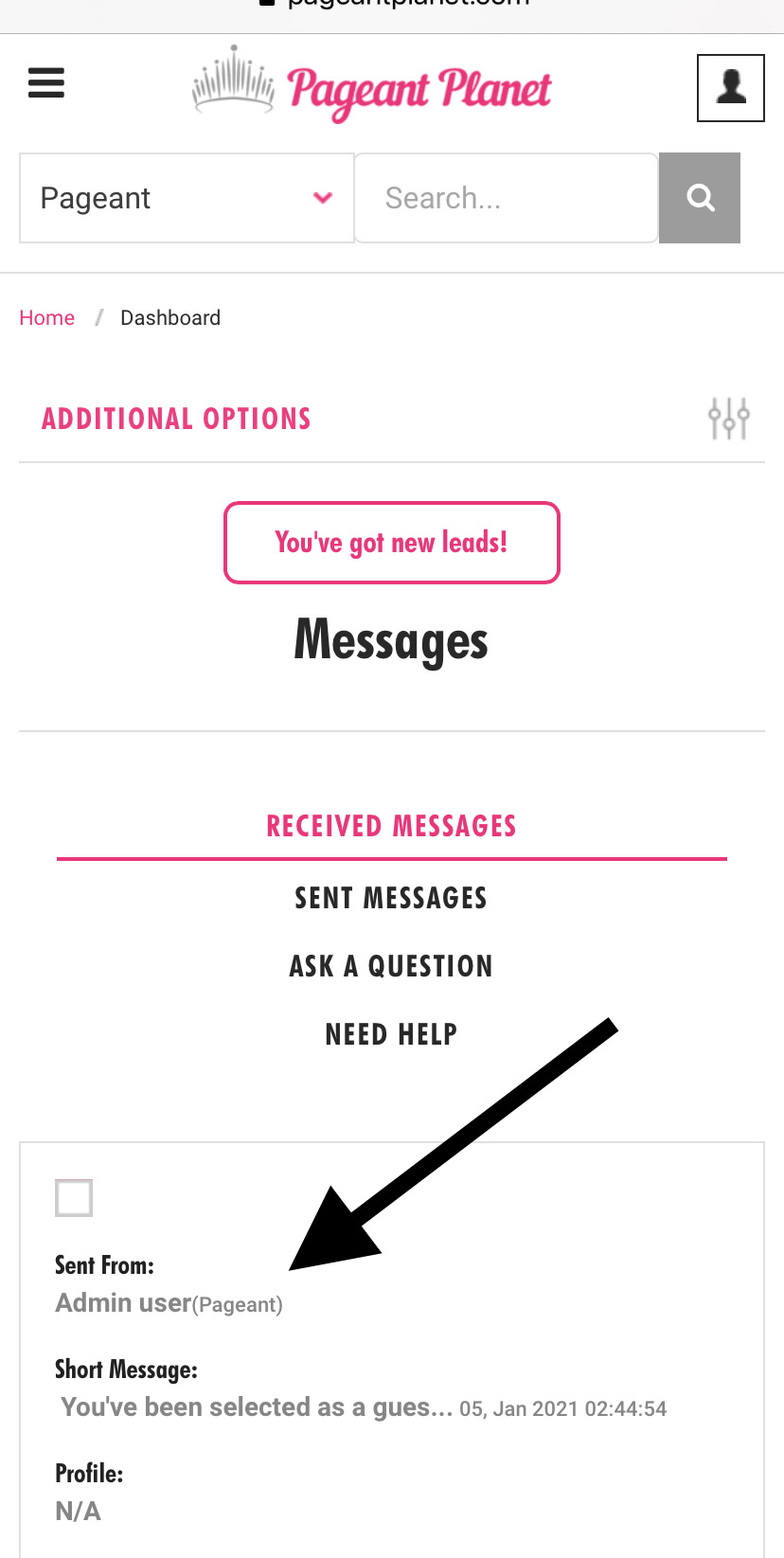 3. Click on the link inside this message. Please note that even if you share this link with someone else they will not be able to access the information. This link will only be visible to the profile who is assigned as the judge and only until 11:59pm EST on the day of the deadline. If you miss the deadline the URL will disappear and you will not be able to vote.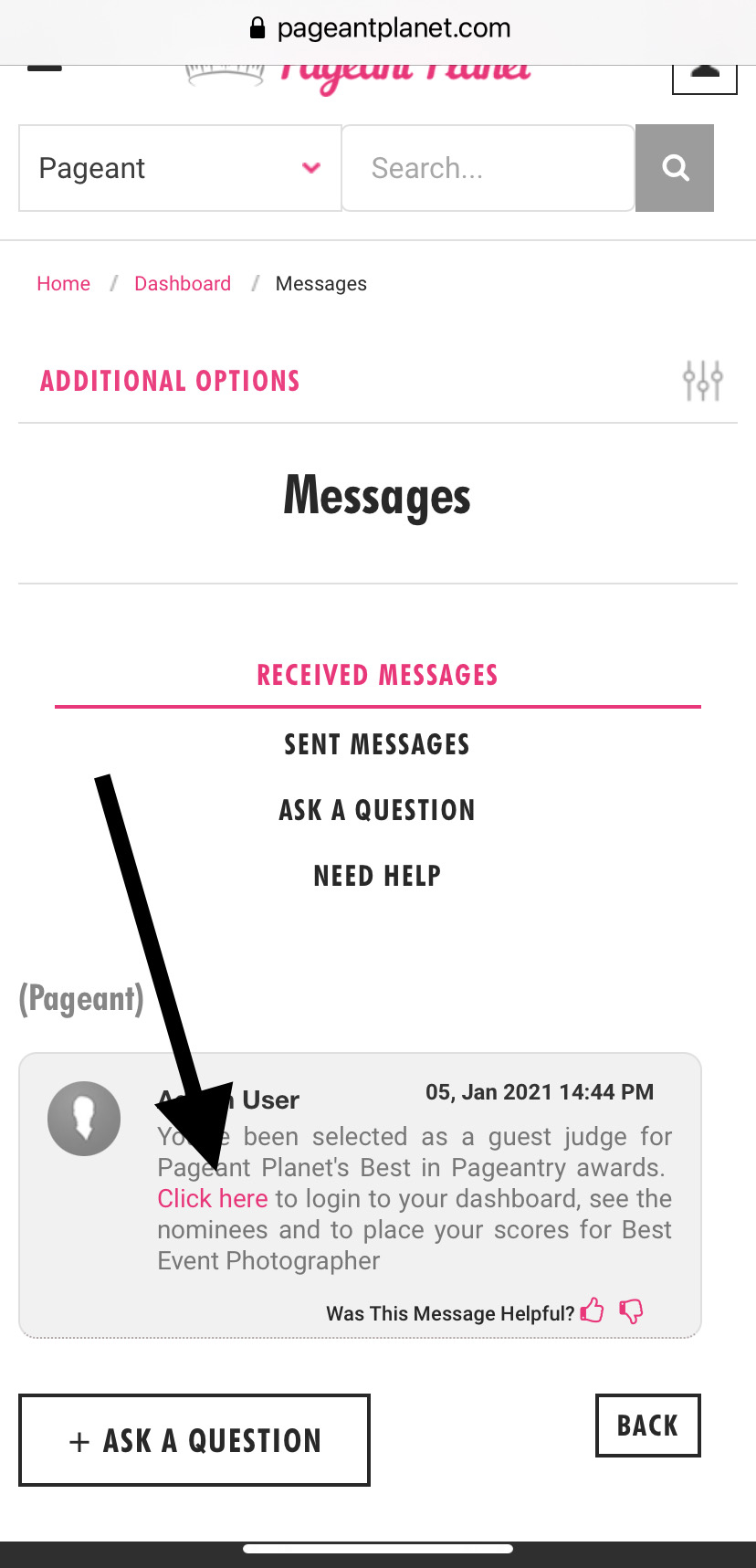 4. We use the golf scoring method. The nominee with the lowest amount of votes will win. So, if there are 10 nominees mark your winner as #1 and last place as #10. Click "Please select rank" to get started.
Click on their image to view images, read reviews and to see their profile.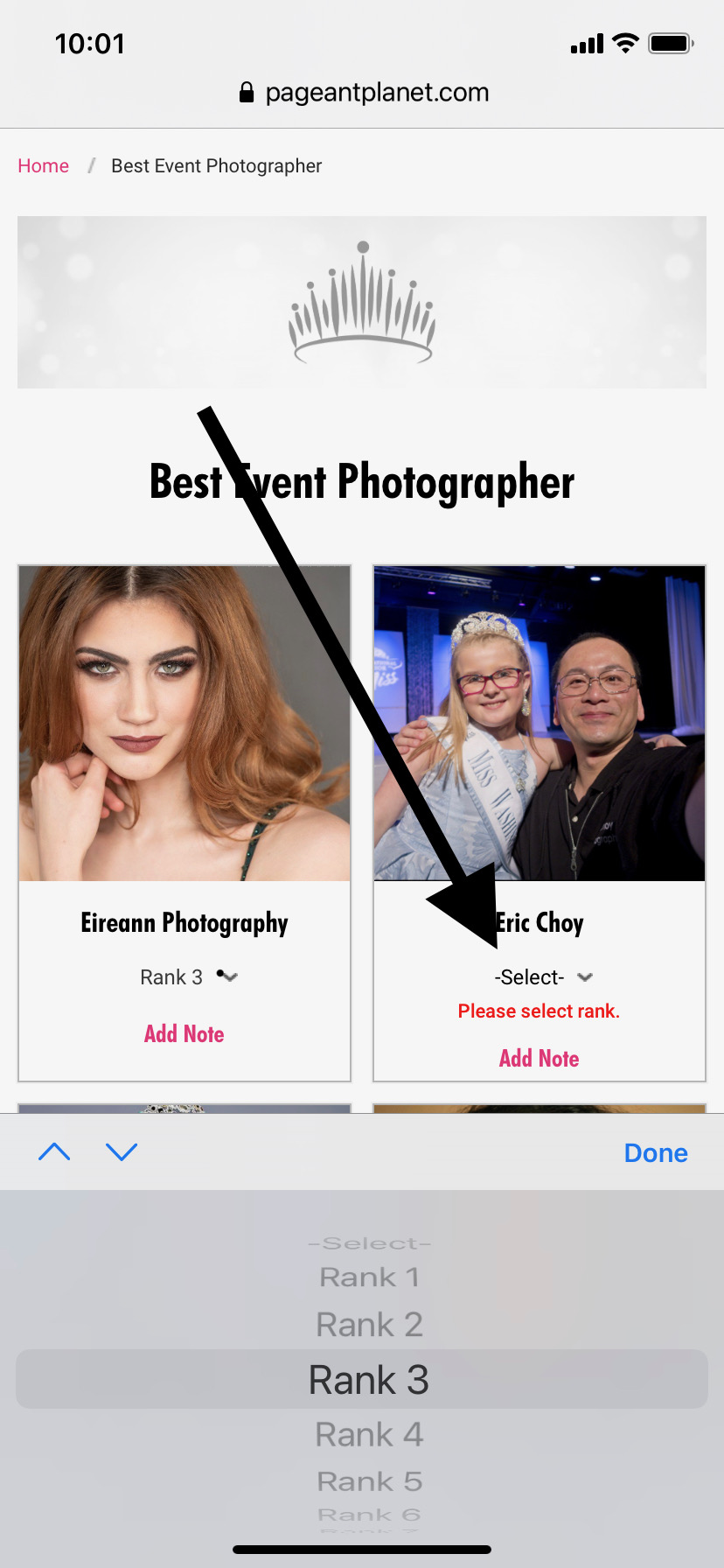 5. Select "Vote Now" when you are ready to submit your votes.