For businesses to get the best reviews and exposure, they are encouraged to tag contestants and pageants they have worked with in the past. Take the following steps to tag contestants and pageants:
1. Login and edit your profile or create a new profile
2. Click the "My Work" tab on your Dashboard. Make sure the "View your profile as" is set to the appropriate role (i.e. coach, trainer).
If you did not automatically land on your Dashboard then click on your profile icon on the top right of your screen and then click "My Dashboard".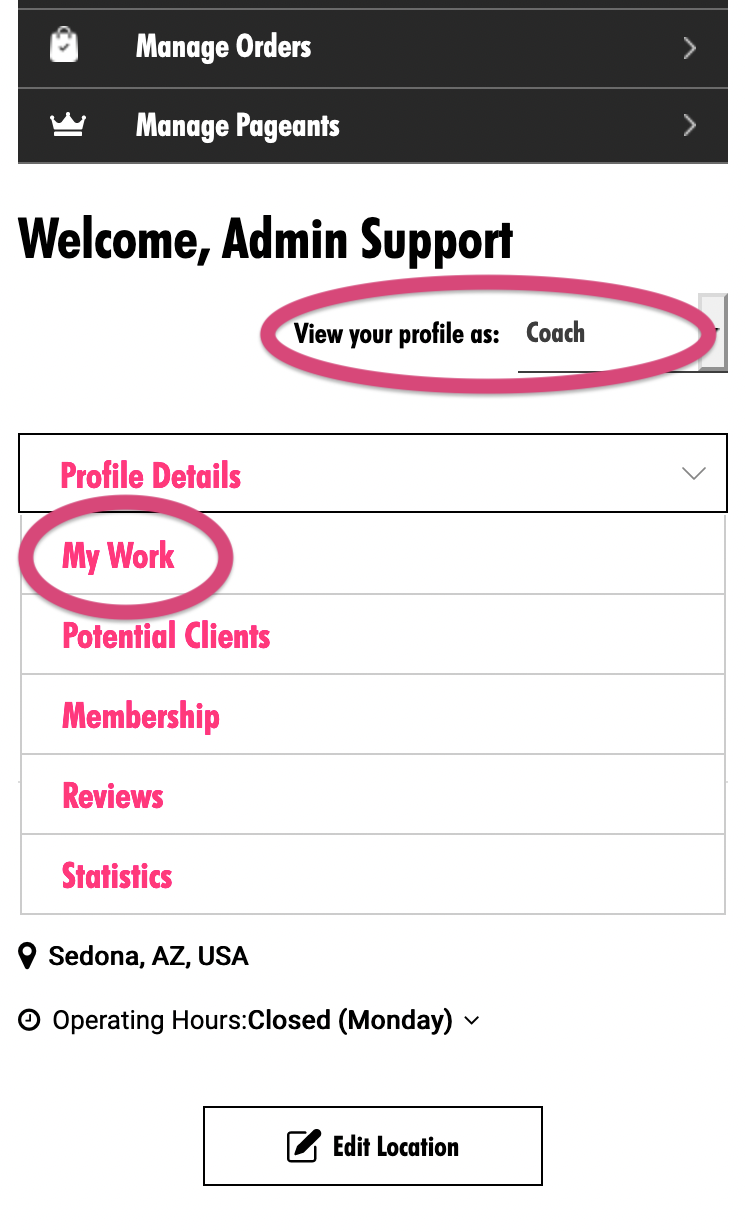 3. Click "Add Contestant" or "Add Events"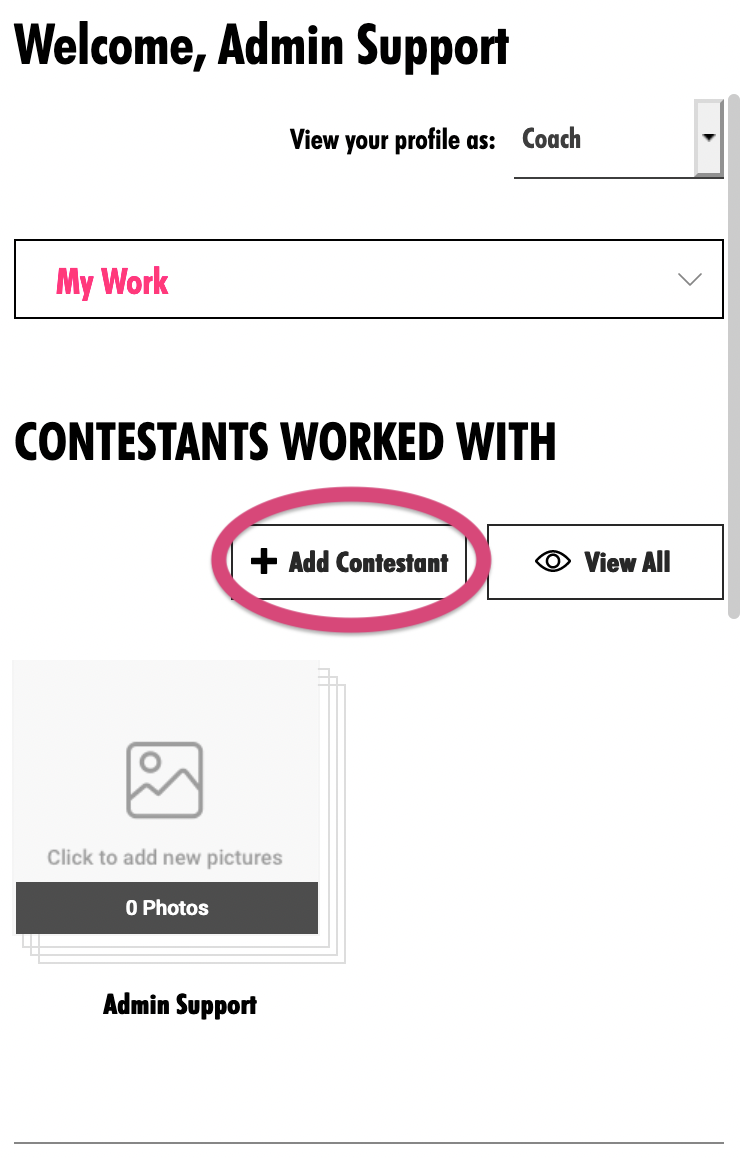 Search the database for existing contestants or events. If the contestant or event doesn't appear, click "Add New Contestant" or "Add New Event" to add them to the database.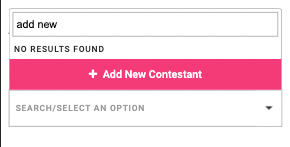 Only 12 pageants and contestants will show on your profile at any time. To see all contestants or pageants you're worked with, you will need to select "View all". You're able to select which contestants and pageants show. To do this, select "View All".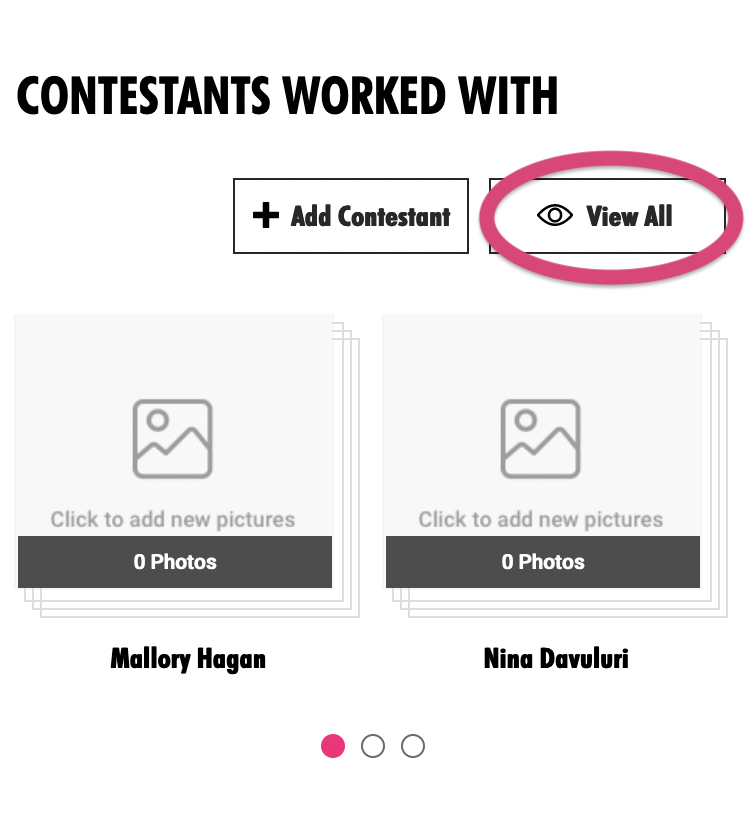 Then, select "Rearrange Order".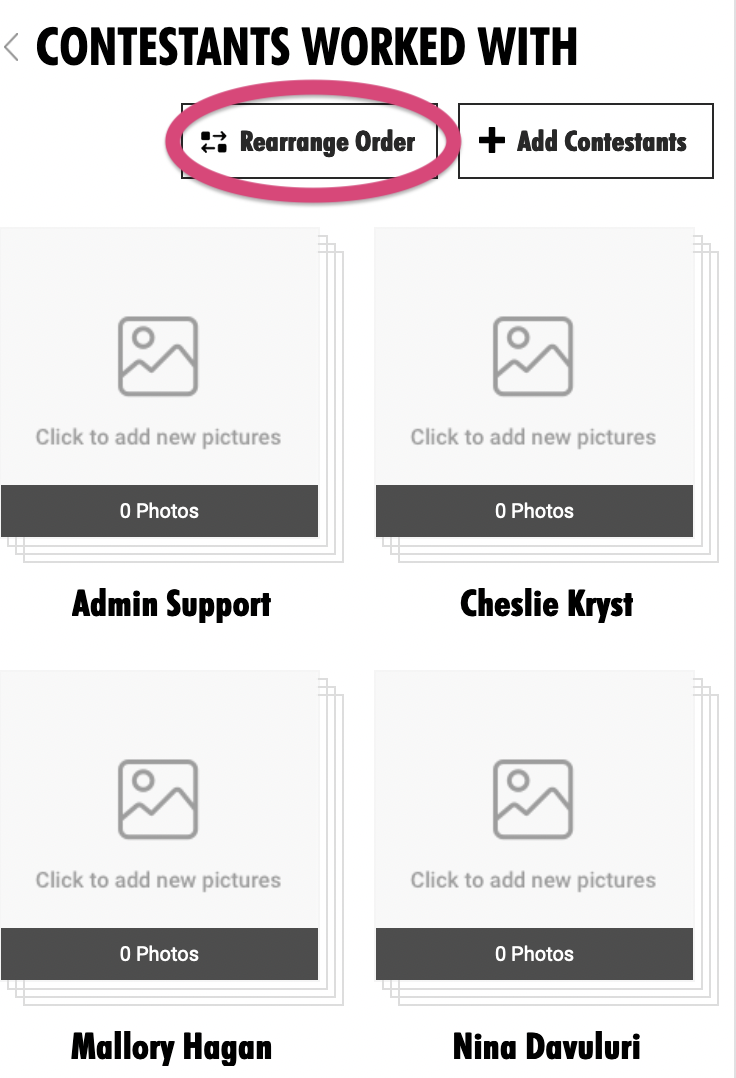 Troubleshooting Issues:
If you tag a contestant or pageant profile but those profiles do not stay then double check to see if you already added them. You can only add a contestant or pageant once.