1. Login and edit your profile or create a new profile
2. Navigate to your dashboard by clicking "My Dashboard" in the dropdown in the upper right corner.
3. Select the role "Pageant"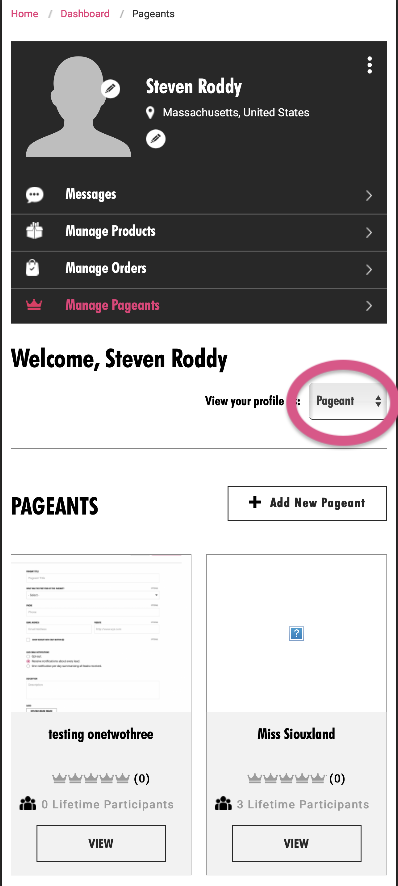 4. Click your pageant profile. (i.e. International Pageants) If you don't have a pageant profile, you either need to create one or claim an existing pageant profile.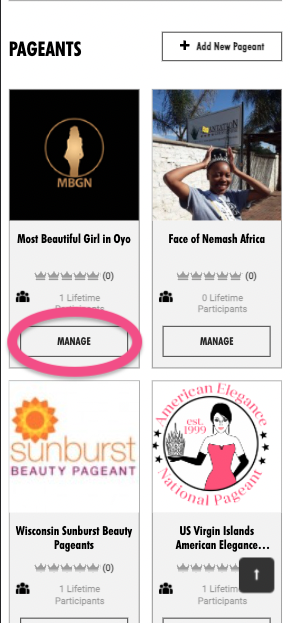 5. Click the Event Profile (i.e., International Pageants 2020).
If you do not see an event for this year, then click the "Add Event" button and follow the prompts.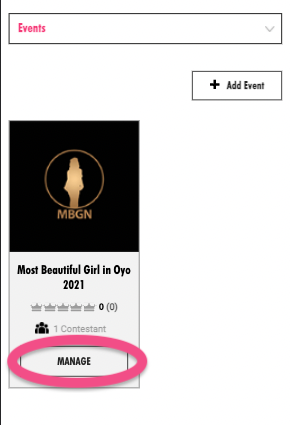 6. If you are on mobile, click "Results" from the dropdown menu if you are not automatically redirected to the results page.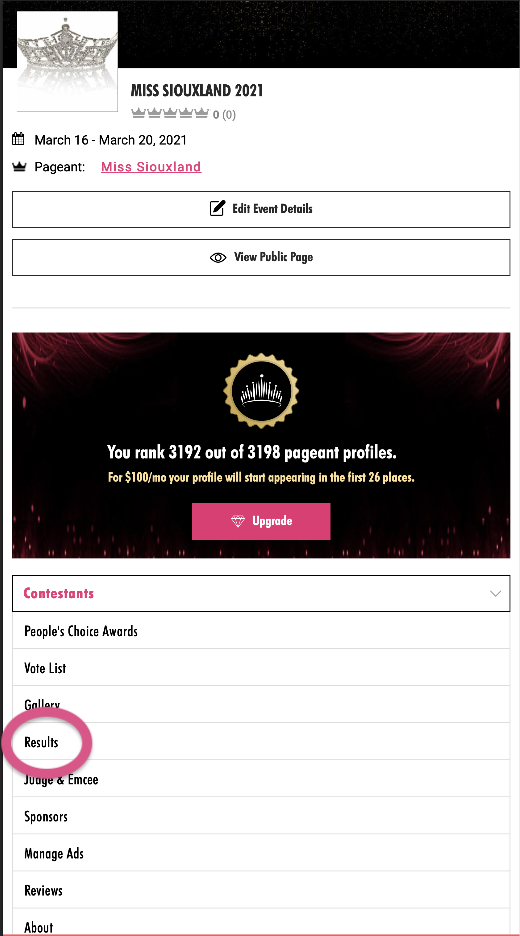 7. Click "Add Results"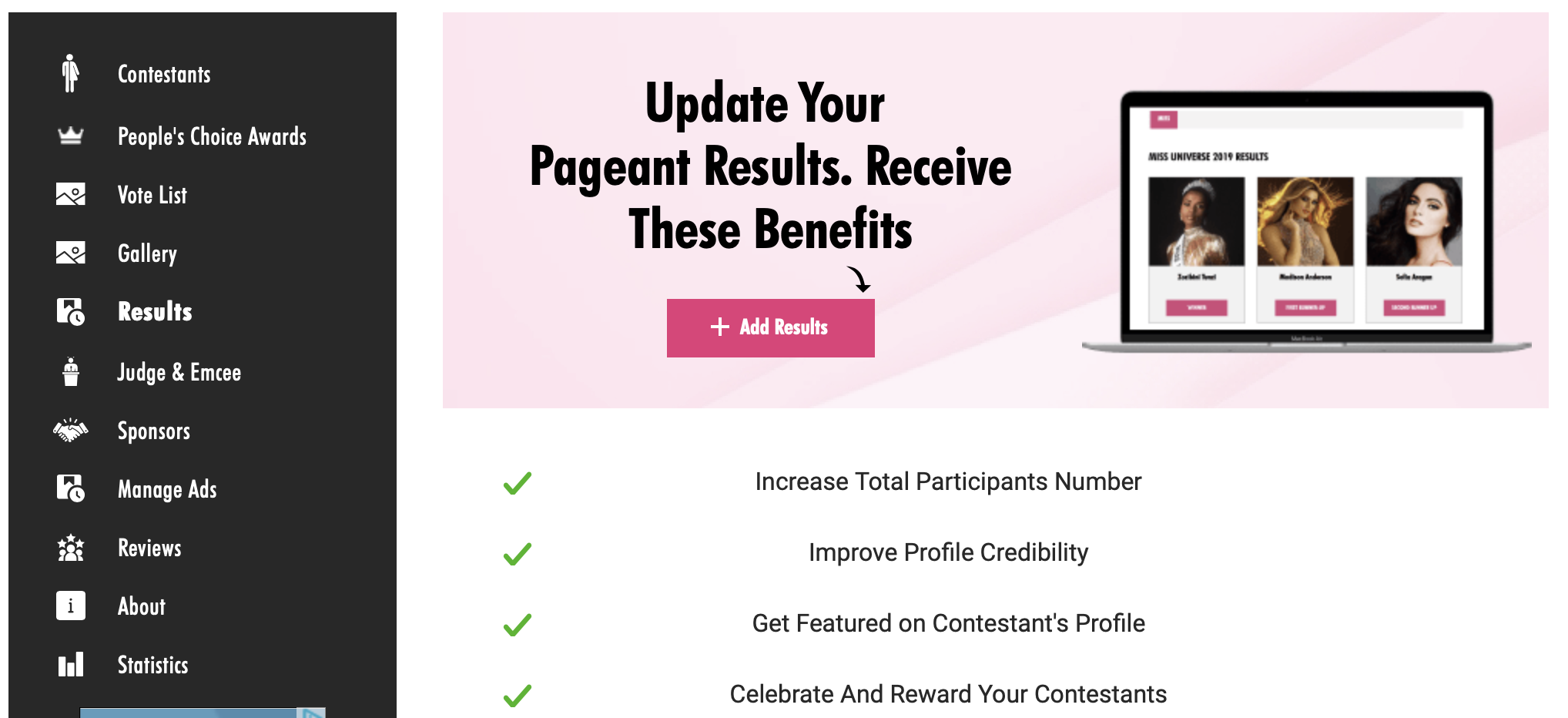 8. Fill in the winner, 1st runner-up, and 2nd runner-up. You can list additional runner-ups and awards under the "Award Winners" section.
Select "Add Description" if your winners or Runners Up have unique titles like "Miss Fire" or if your existing winner got Dethroned.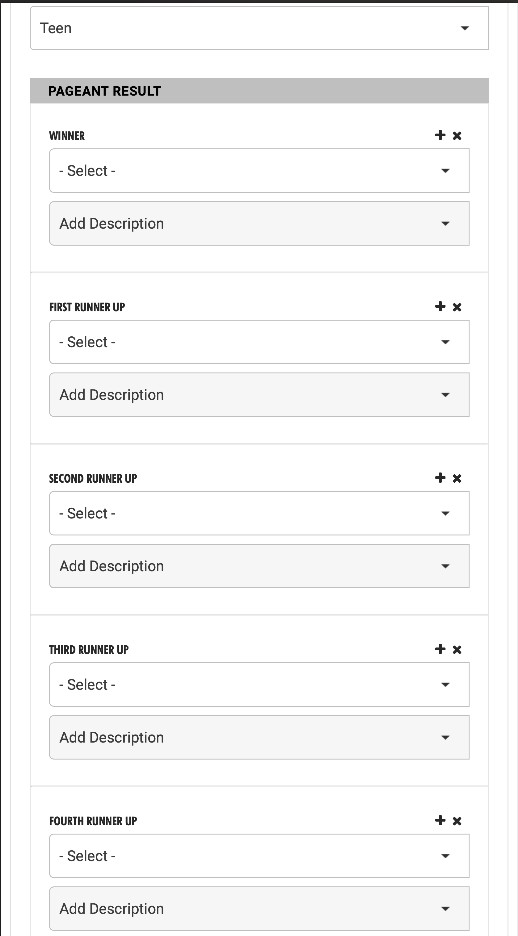 9. Click "Submit".