To hide the votes for People's Choice take the following steps:
1. Login to your account and go to the dashboard. Make sure the "View your profile as" is set to "Pageant"
2. You will see the list of Pageants. Click on "Manage" for the pageant with the active People's Choice.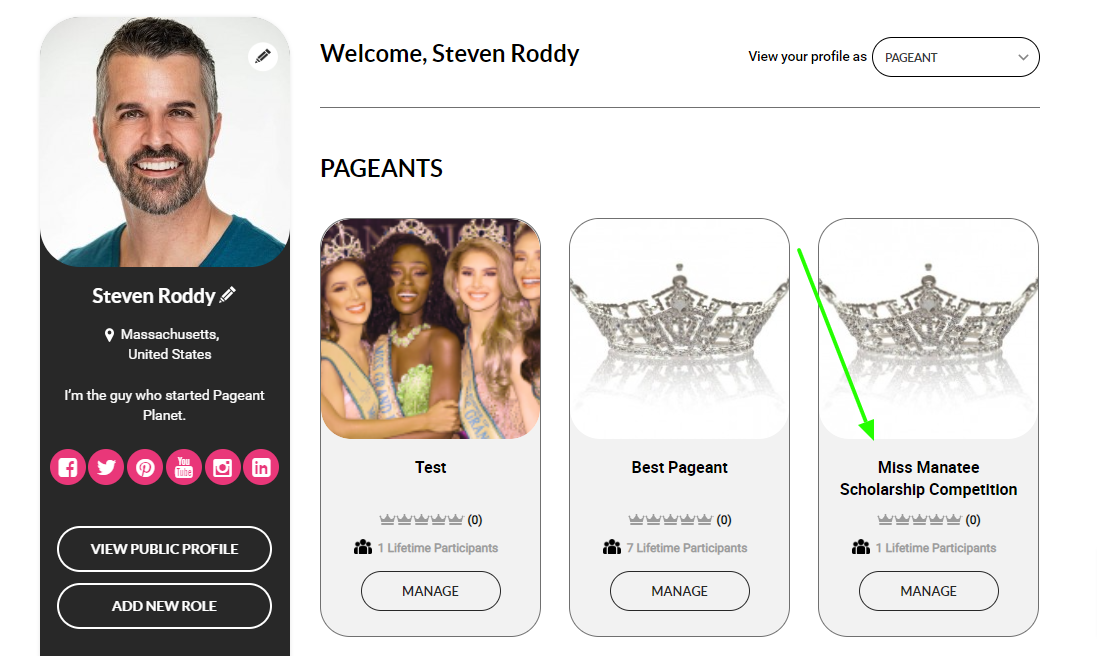 3. This will take you to the list of events for that Pageant. Click on the event with the active People's Choice that you want to edit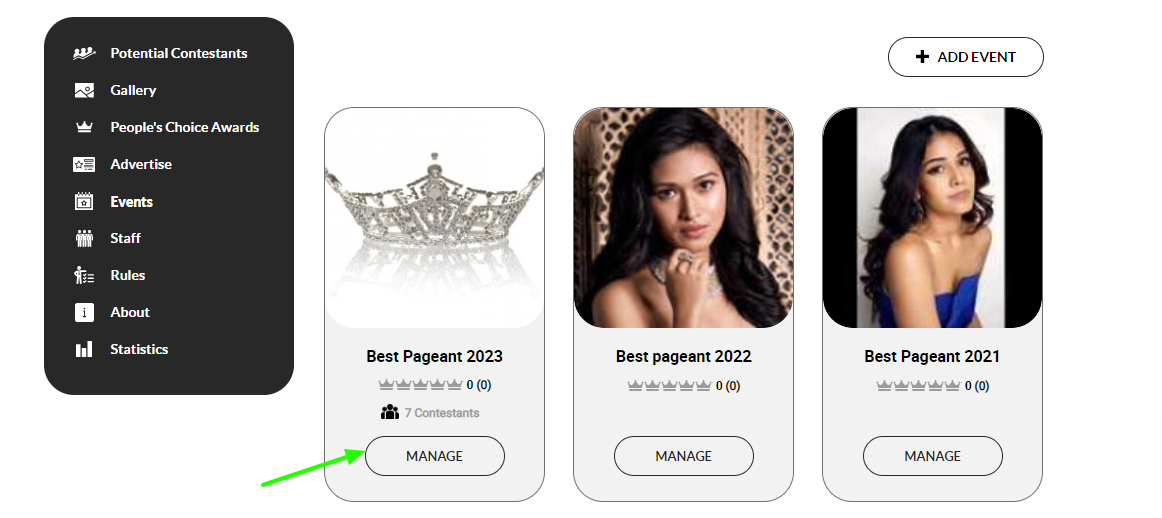 4. Click on "People's Choice Awards" from the left sidebar: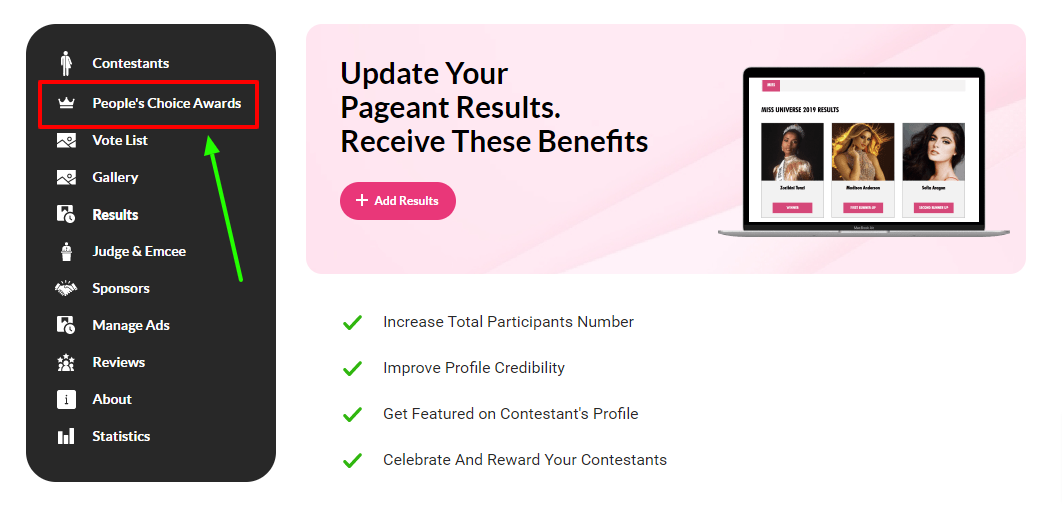 5. Click "Manage People's Choice"
6. You will see the list of settings you can update for the pageant event. Check the box for "Hide Votes" and save. :)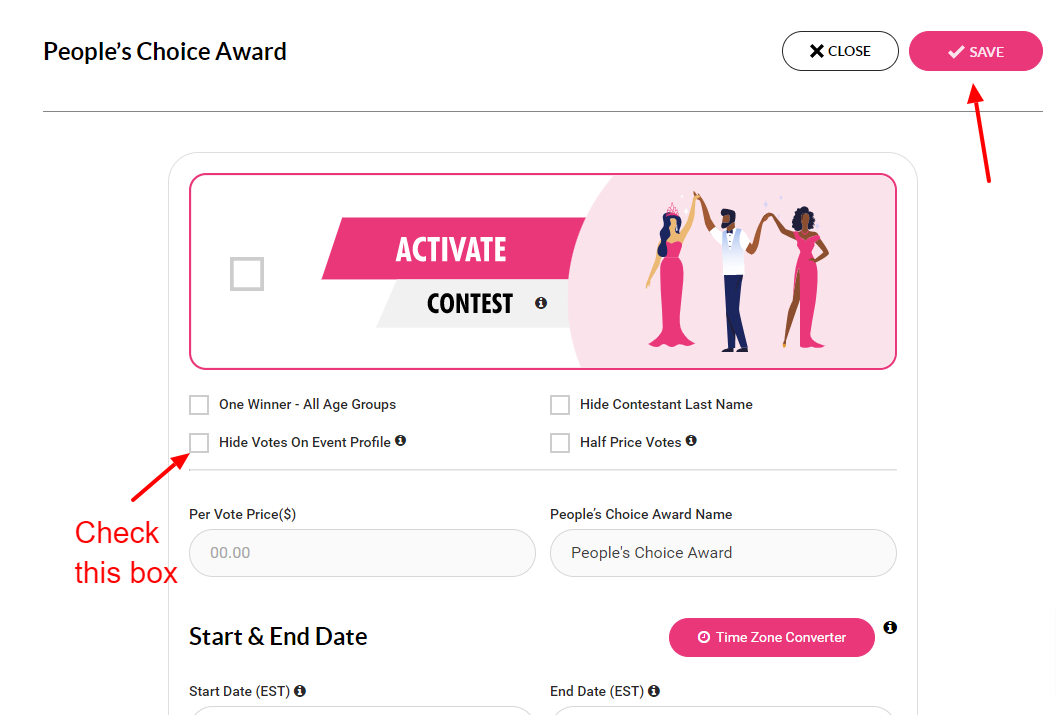 7. After you click "Hide Votes" three new options will appear. The screenshot below are the options we suggest checking to maximize your earnings.
Option 1: Under "Contestants sort by" if default is selected, then contestants will be placed in ABC order regardless of how many votes they receive. If you select "Number of Votes", contestants will be ranked by whoever has the most to least votes, but the votes will not be visible.
Option 2: The "Show Predictive Matrix" tells voters how much money is required to get their favorite contestant into first, second, or third place.
Option 3: The "Hide Votes Scheduler" should be used if you want to delay hiding your votes until a specific day and time. If used, the time you set will be when votes start to be hidden. Please note if you choose this option AND have set different end dates for age divisions then you will also need to schedule when votes will be hidden on the various age divisions. To do this, click "Set Different End Dates for Age Divisions".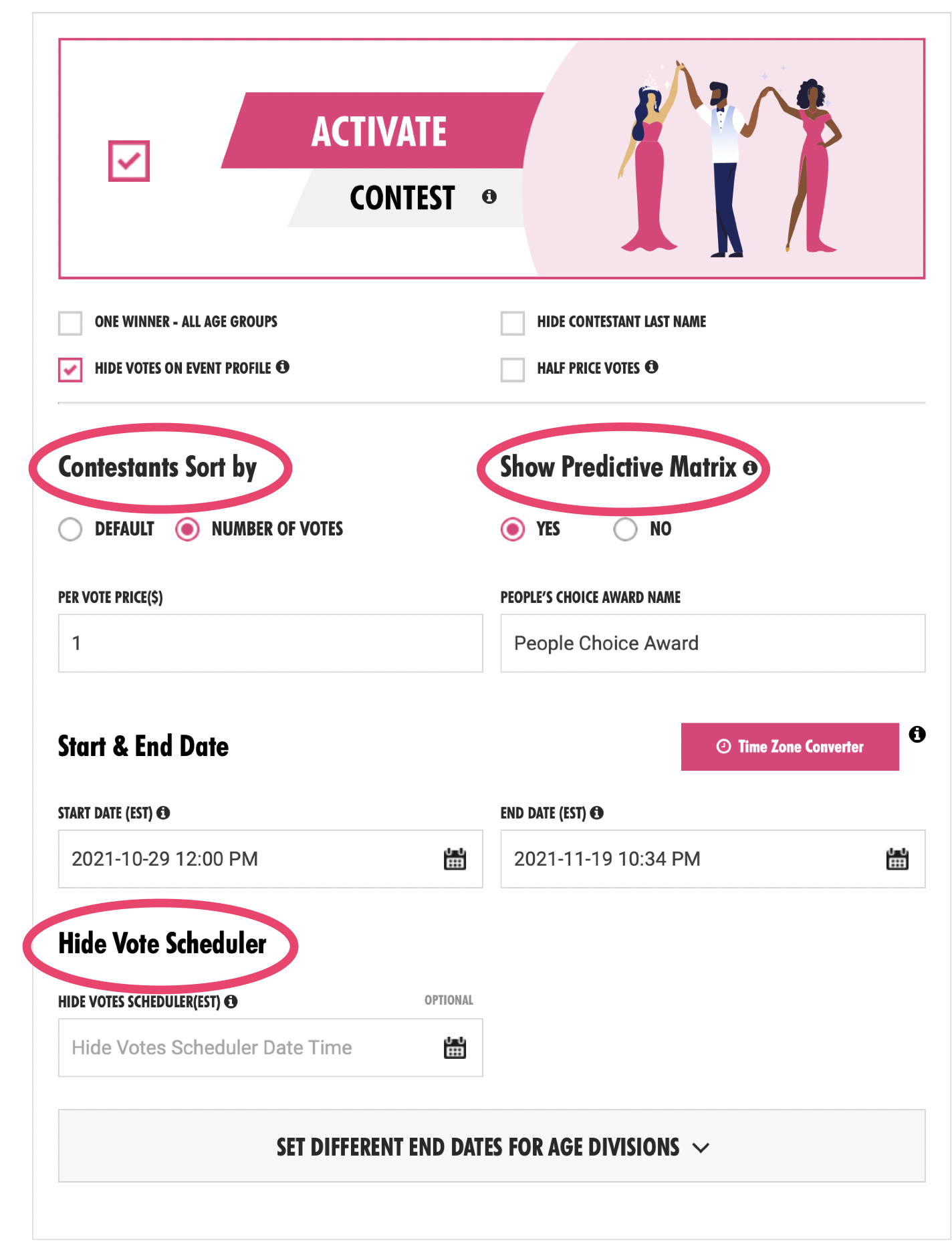 8. Click "Save" to activate the changes.