Follow these steps below to vote for your contestant:
1. Go to pageantplanet.com
2. At the top, in the search bar, select category as "Pageant" from the drop-down, it will take you to Pageants directory page.

3. Then, type in your pageant name and you will see the matching search results. If you find the matching pageant name in the search suggestions then click on your pageant name from search bar itself otherwise click on search icon or press enter to see all matching results with the searched keyword.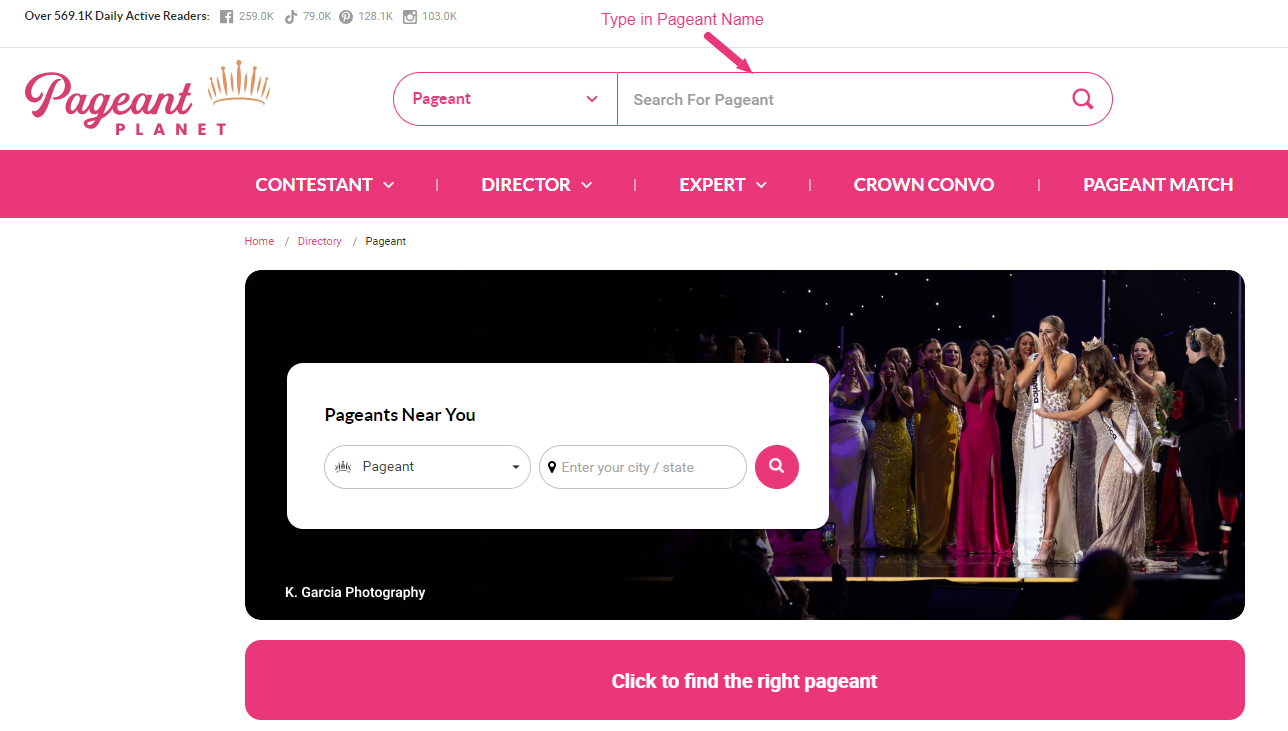 4. Scroll down to pageants listing and click on your pageant's profile link.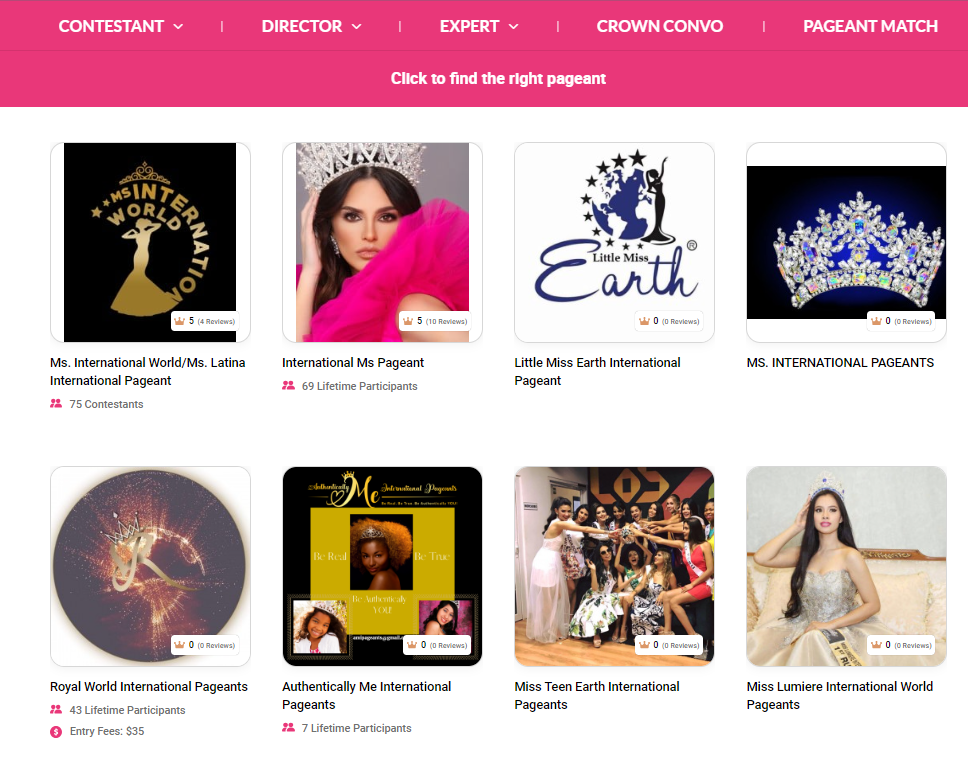 5. In the Pageant page, you will see a banner to "Vote for your favorite contestant" and the list of Active Events, you can either click on the Event name or "Vote Now" link which will take you to Events page. Alternatively, you can type in the exact Event Name in the search bar to find the event which will take you directly to event page .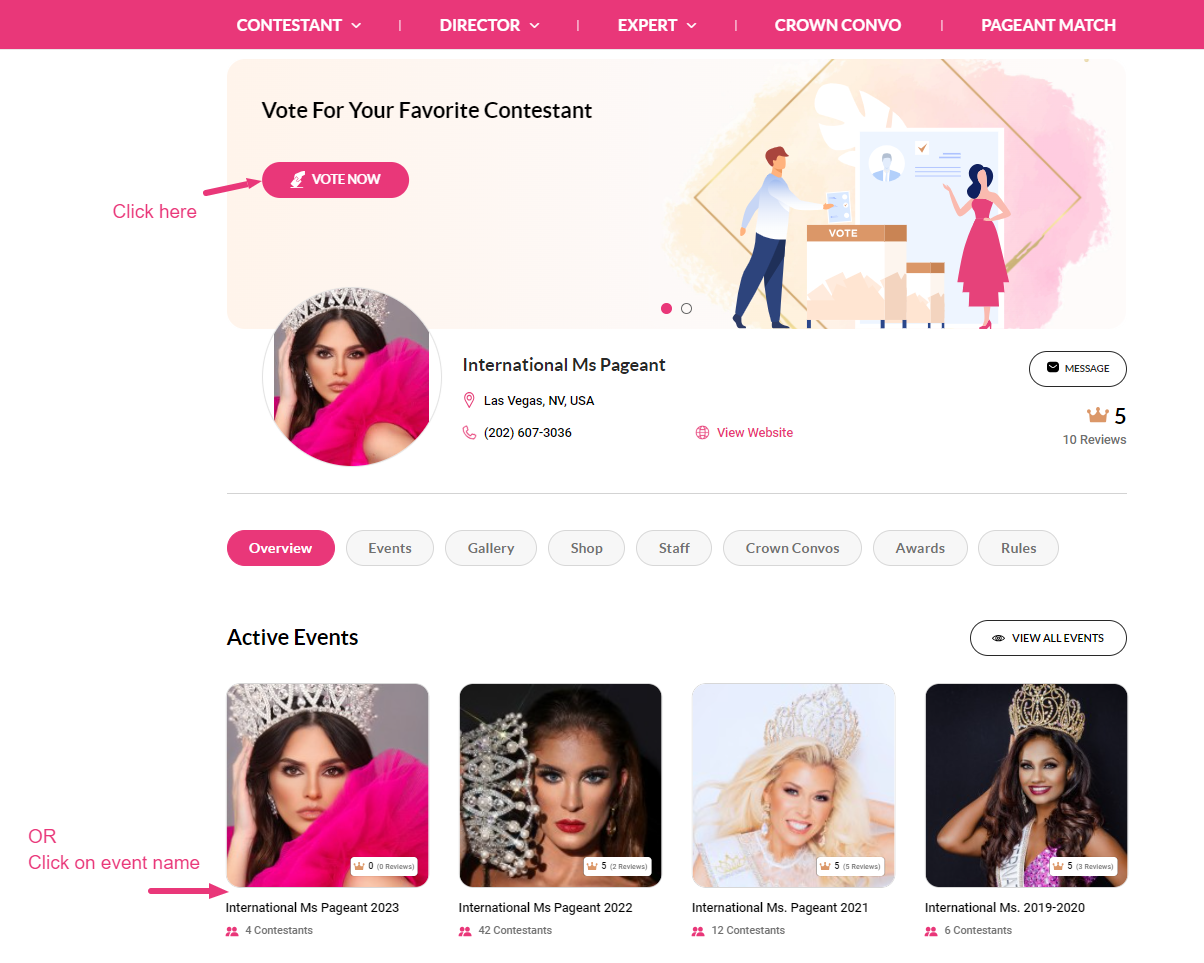 6. In the event page, you will see the list of contestants for that Pageant; find the contestant you are looking for and click "Vote Now" .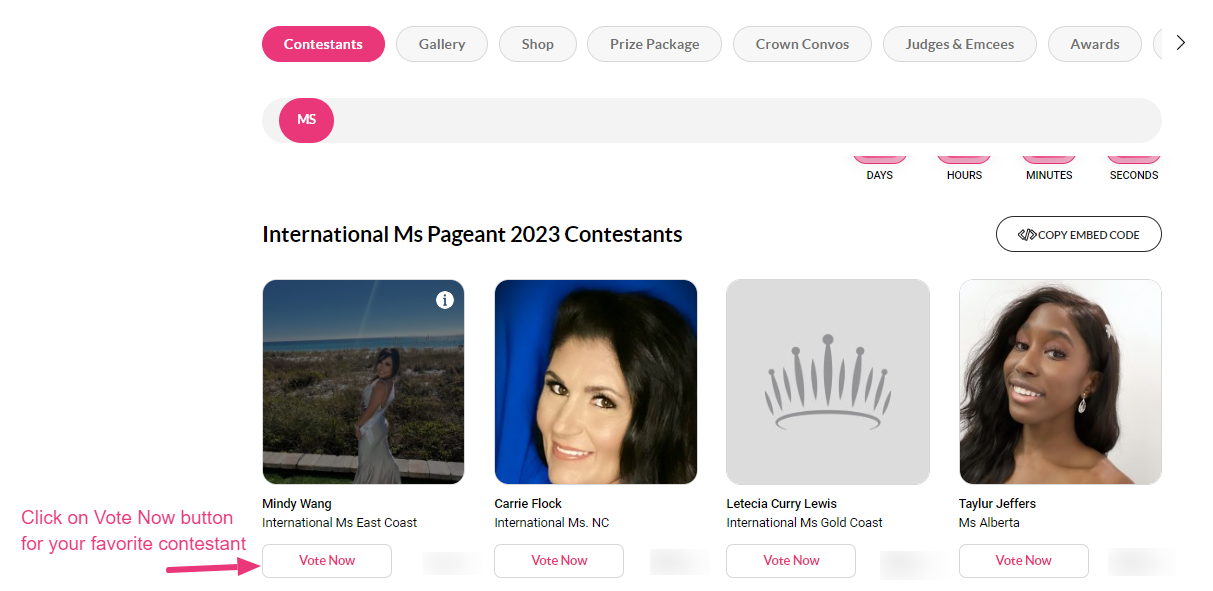 7. Enter the number of votes, and click on Purchase. You will be directed to the payment page.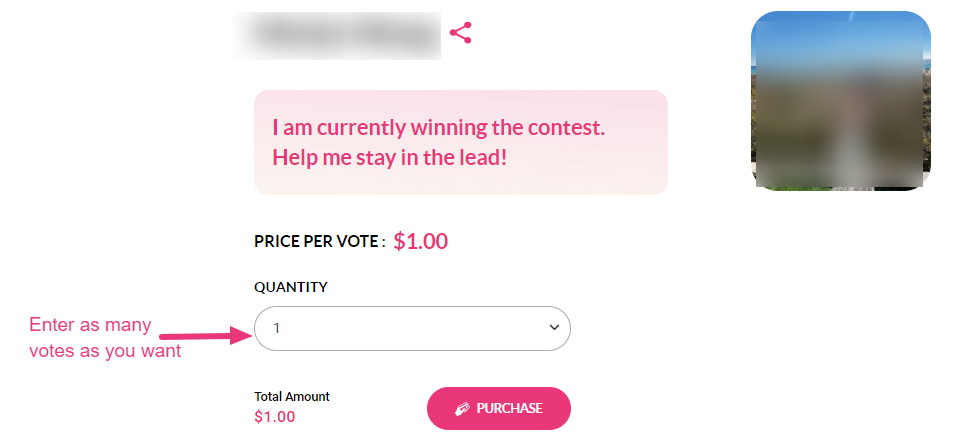 6. Make the payment, and voilà- you have voted for your favorite contestant.
If you have any questions, please email us at support@pageantplanet.com