1. Login to Pageant Planet.
2. Click on your profile picture in the top right corner of the screen and click on "Bank Details"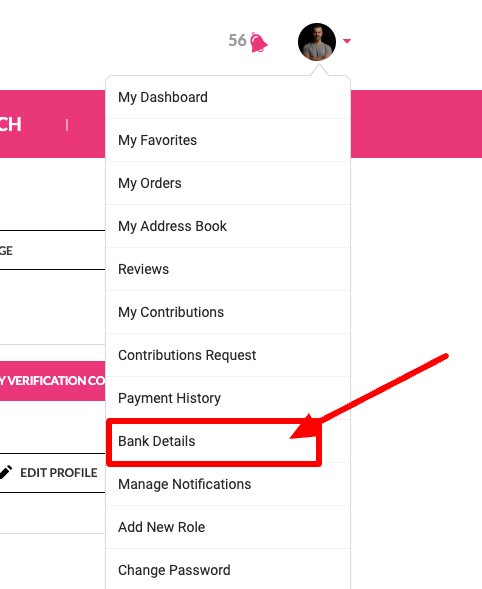 3. Click on "Edit" and it will open up a page to add/update your bank details: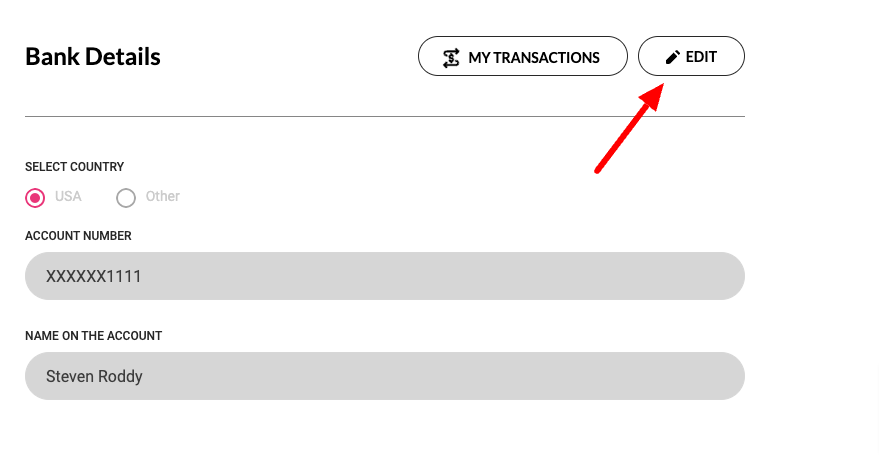 4. Fill out the information and select save. Double check that you entered all of your account information correctly, then click on close button.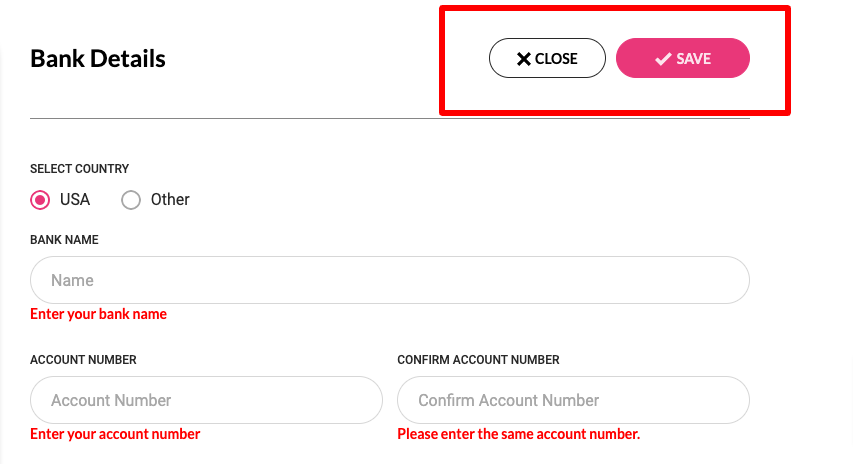 5. Now, click on "My Transactions"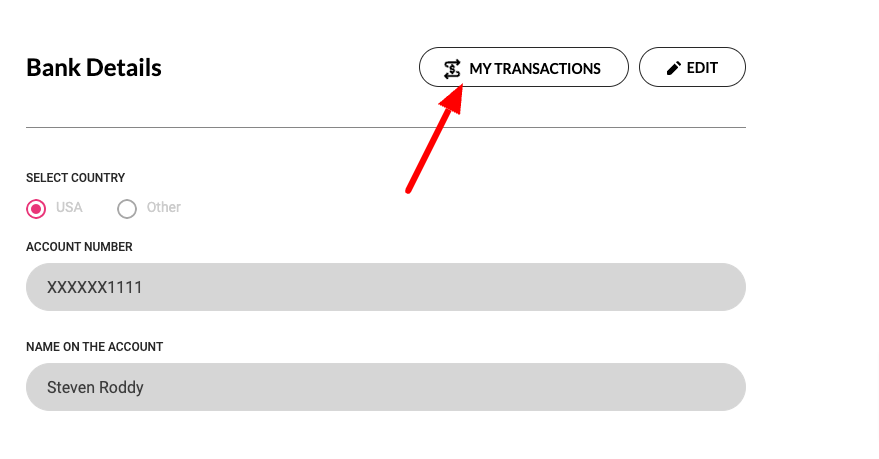 You will see the list of transactions you have made.
5. Select the transaction you would like to get the payout for and Click "Initiate Payment" on the Please note: You can also click the main check box and then click "Initiate Transfer" on the top of the page to initiate all your purchases at once.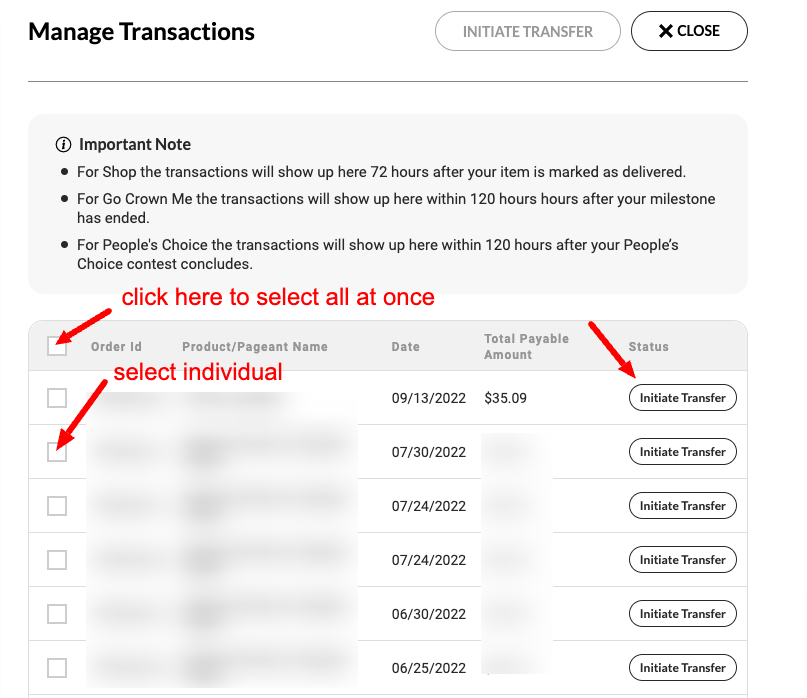 6. It will ask for confirmation for initiating the transfer.

7. If it's successful, you'll see a success message like the one below.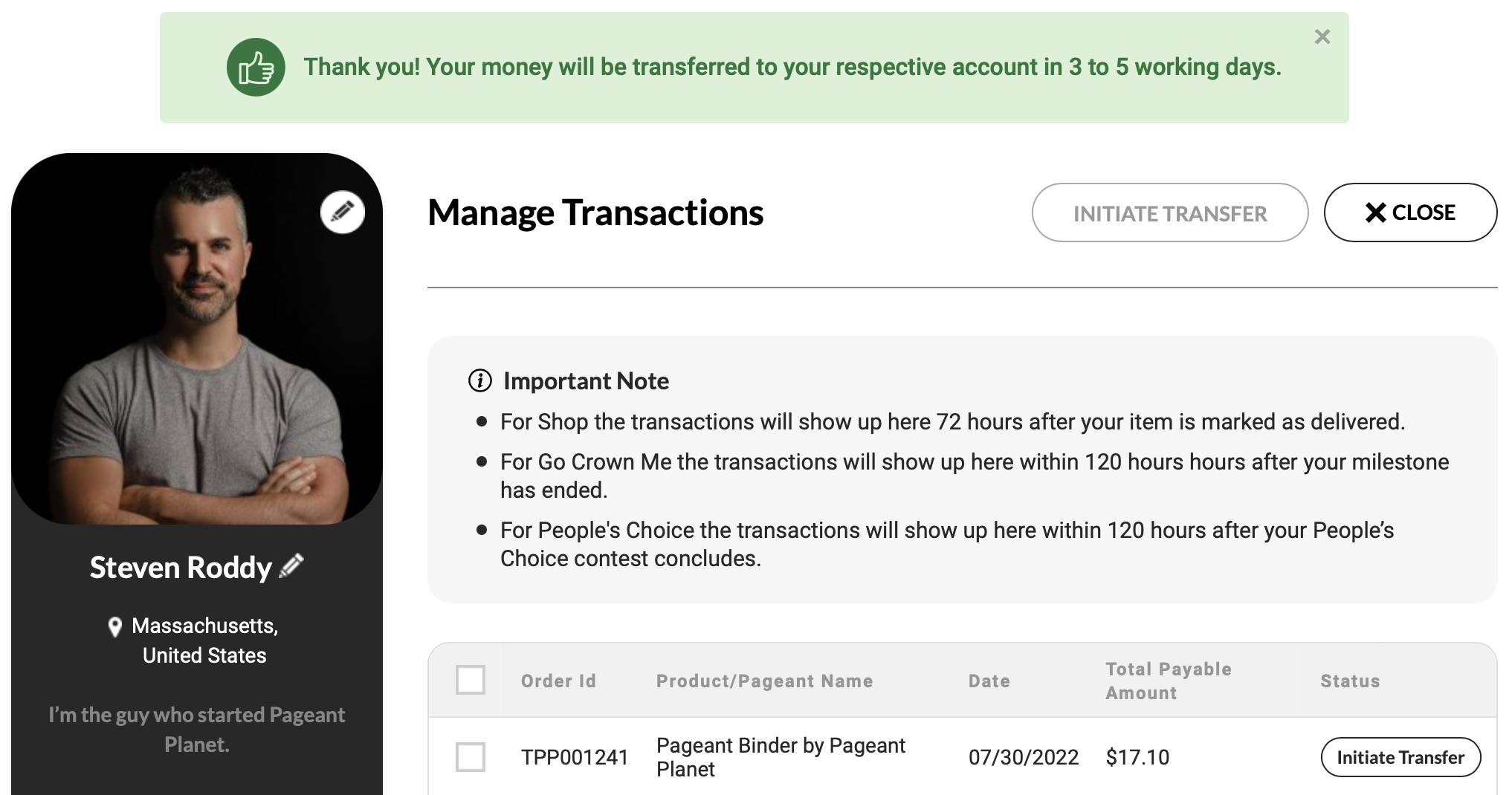 Please note: As a seller, if the buyer doesn't file a claim within 72 hours after receiving the item you shipped and you have filled out your bank details, then the money will be released to you via direct deposit or wire transfer minus the percentage kept from Pageant Planet.
Percentages kept from Pageant Planet range from 10-20% depending on your status with us. To see status breakdown view our terms of service.
Troubleshooting: If you have added your bank details and you have not received your money within 4 business days then one of the following may be true.
1. The name on the account and/or the routing or account numbers are incorrect and your bank has rejected the deposit. Contact us to see if this is the case.
2. You are an international client. Sometimes your bank will take an additional day or two to process international wire transfers.
3. We will not transfer any funds from People's Choice contests to anyone except the director
4. We do not transfer any funds through checks or Venmo at this time.